More Exam Success!

We are very proud to advise that Amanda Brown, our Accounts Manager, has recently completed her studies for the Association of Accounting Technicians (AAT) Professional Diploma In Accounting Level 4. This means Amanda is now a fully qualified member of the Association of Accounting Technicians.
Amanda has been working on the AAT examinations for the last few years, making excellent progress through every stage, passing 17 exams with no resits and consistently high scores on each examination paper. Amanda joined the company in 2010 and worked as an Accounts Administrator under one of the directors. As the company continued to grow and extra Accounts staff were recruited, it was clear that Amanda's skill-set and conscientious approach made her the natural choice for promotion to the Accounts Manager role in 2015.
More Handles is always happy to support our team members as they invest in their work based qualifications, but while the costs may be covered by the company, we recognise that it is the hard work and initiative of our staff that is the key to any success. Amanda has shown great pride and tenacity in achieving distinctions and merits in each paper and we are very pleased to see that all her hard work has paid off. Amanda is the first of any of the More Handles team to have gained a work qualification through to completion and is now a fully qualified member of the Association of Accounting Technicians: Amanda Brown MAAT AATQB.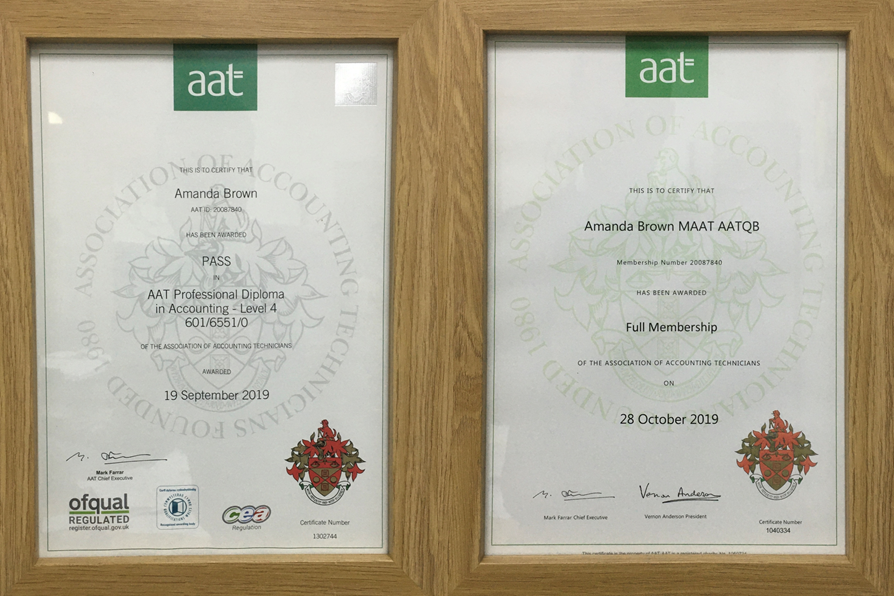 The MAAT AATQB status indicates the highest standards of professional conduct, up to date technical knowledge and commitment to ongoing learning. We have always known this to be true of Amanda, but we are now especially proud that this is recognised professionally by the industry as well.
The Association of Accounting Technicians is the world's leading professional body for Accounting Technicians, with over 150,000 members worldwide. There are 4,250 licensed AAT accountants providing accountancy, tax and business advisory services to more than 400,000 British businesses.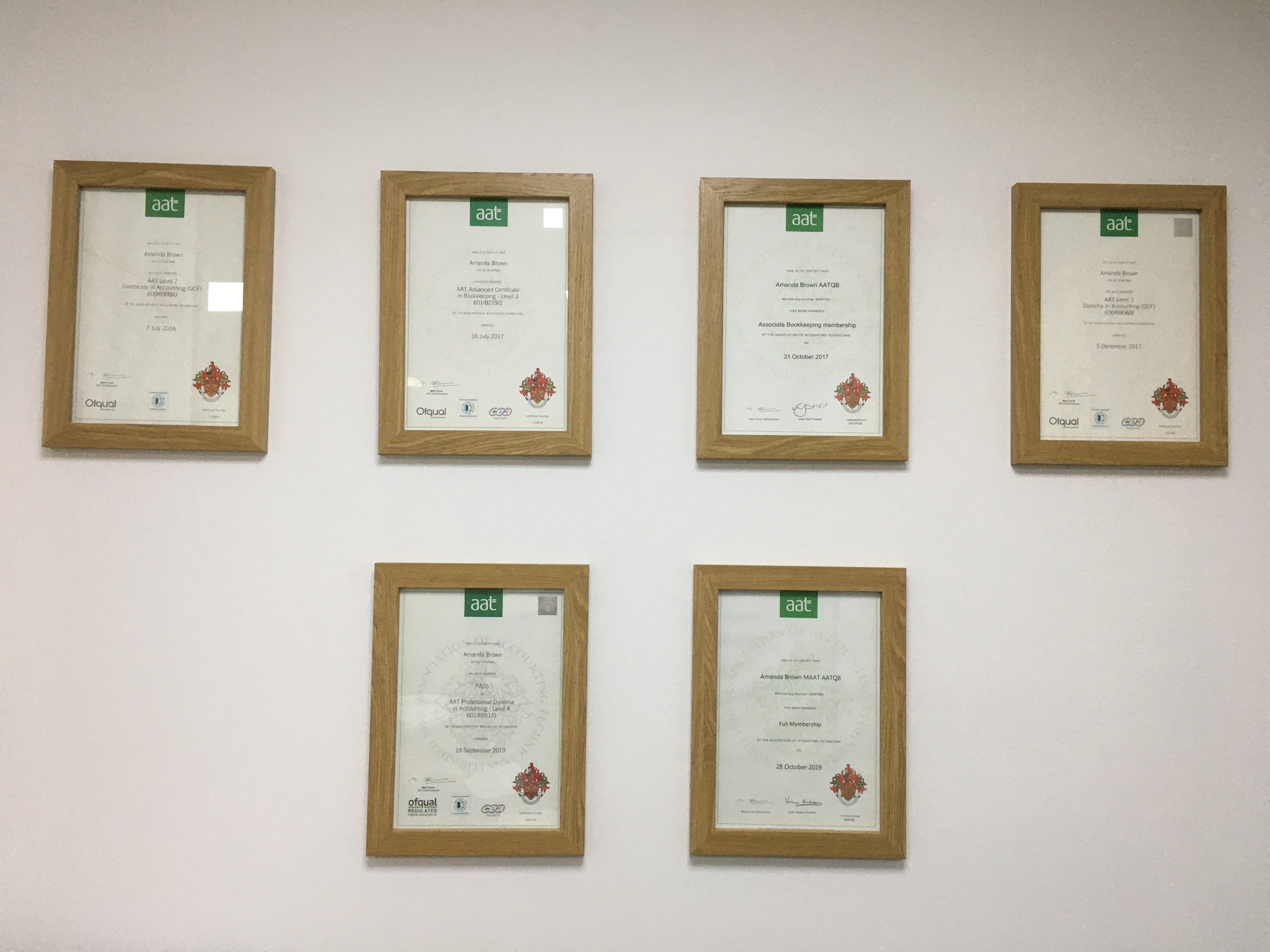 The commitment, skills and expertise of our staff is something that we prize very highly, as it gives our customers, colleagues and suppliers confidence that whenever they deal with More Handles they know and can be assured that they are dealing with a professional company at all levels of the business.
Congratulations again Amanda, we are very proud of your hard work!