MORE HANDLES - ARCHITECTURAL IRONMONGERY SPECIALISTS.
Established in 2007 with the ethos of bringing 'MORE Value - MORE Choice - MORE Service' to the ironmongery trade, we take real pride in providing the largest range of quality door hardware available in the UK. More Handles are the leading choice for ironmongery and architectural hardware in the UK and beyond, supplying thousands of customers each week in the UK, Europe, USA, Australia and beyond.
We pride ourselves on the first class service provided by our knowledgable staff, who always ensure that our high quality products are matched by an excellent customer service experience. A far cry from the 'What code is it?' Trade-Only Counters, or the 'Take it or leave it' DIY Stores - More Handles believe in offering the very best service to customers, whether trade or the public.
Because we are industry specialists we know our products better than most, and we are genuinely interested in helping you get your individual project finished perfectly. We can work with you from changing one cupboard knob, to assisting with an entire architect-designed new project. Whatever you are thinking about we will be pleased to help at any stage of the process, and you can rely on dealing with Guild Of Architectural Ironmongery qualified, industry professionals.
More Handles Online
Our industry-leading website has grown to establish itself as one of the benchmark websites for both Retail Customers and Commercial Customers, and we have a team of staff helping customers over the phone, email or LiveChat, handling queries and taking hundreds of orders every day.
The website is very popular with;
DIY & Home Improvers
Interior Designers
Property Developers
Architects
Kitchen & Bedroom Manufacturers
Joiners, Builders, Decorators
More Handles Trade Counter & Showrooms
More Handles also operate two branches in the Cumbria area. We offer our huge range of ironmongery and joinery supplies, from our Trade Counters, backed up by a team of 'nerds' who have decades of experience in the industry. Each branch also has a lovely showroom which allows our retail customers to browse and see the items and finishes that are available. Please visit us at;
Carlisle - serving North Cumbria, North East & South Scotland
Kendal - serving the Lake District, South Cumbria & Lancashire.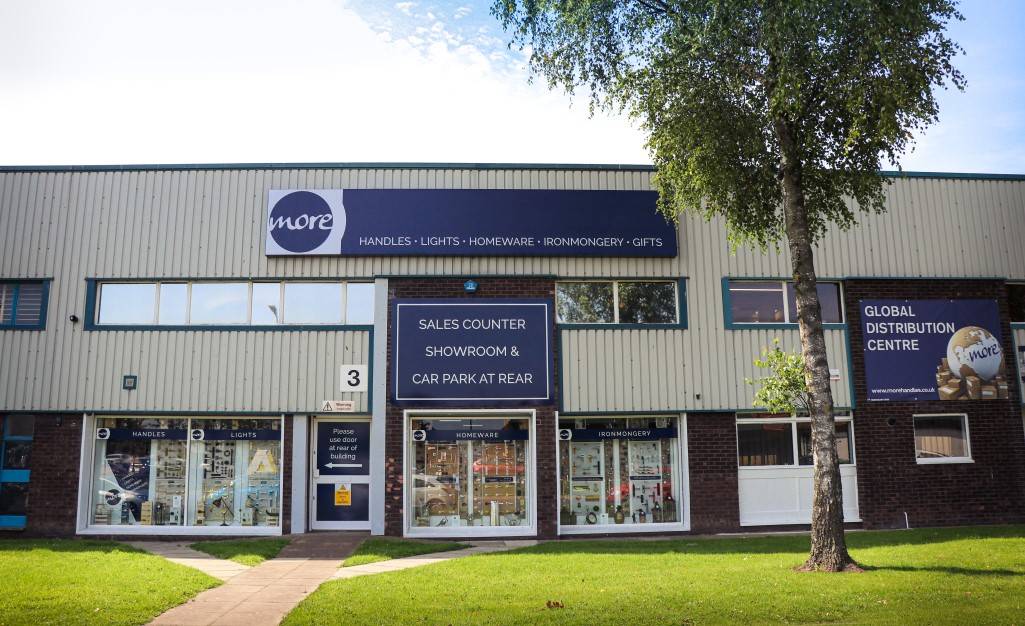 Our huge range of ironmongery products are sourced from many different manufacturers including;
The very best British-made manufacturers
Specialist Italian & German manufacturers
High quality Eastern manufacturers
All the Architectural Ironmongery at More Handles is supplied via well known and established hardware companies, and carries extensive testing certificates, industry standard compliances and guarantees on the quality of the products.
We are a friendly bunch, and are always pleased to help, so if you have any questions then please do not hesitate to contact our helpful experts at More Handles HQ in Carlisle - We will be pleased to talk you through any technical issues.
You contact us via the following ways:
See our Contact Us page for details.