How To Fit A Euro Cylinder Lock
How to Fit a Euro Cylinder Lock
Cylinder Locks are easy to fit or replace. Here we show you how to fit a Euro Profile Cylinder Lock.
How do you Install a Euro Cylinder Lock?
1. Open the door and view from the edge of the door at lock level. 2. Locate the Securing Bolt on the edge of the door at the exact height of the Cylinder Lock. This bolt holds the Cylinder in place inside the lock case. 3. Using a screwdriver simply unscrew the bolt and keep in a safe place. The Cylinder is now free in the lock case but may not be loose as the Cylinder operating catch may be engaged and holding it in place.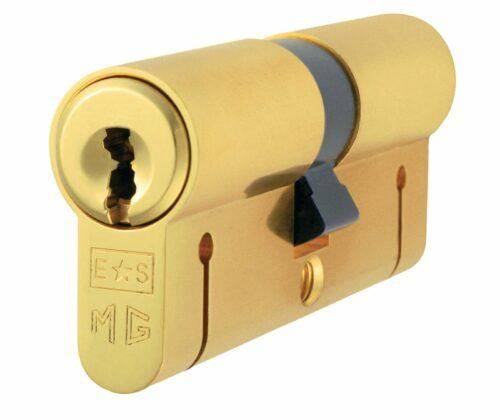 4. Using the key turn the lock slightly to the left or right, pulling gently on the cylinder until you feel it loosen.  Turning the key will have released the operating catch from the lock case and left it flush inside the Cylinder.
5. You should now be able to easily pull the loose Cylinder out of the door.
To fit a new Cylinder simply follow these instructions in reverse, taking care to ensure the Securing Bolt gets a solid fix and is not cross threaded.
Please click here for instructions on how to measure a Cylinder Lock correctly.
More Handles supplies the complete range of Eurospec Cylinder Locks including high security 15 Pin and keyed alike and master keyed services. Please call us to discuss your requirements or if you have any questions.