What is a Rebate Kit - When do I need one?
A Rebate Kit is an ironmongery accessory that is used to allow a lock or latch mechanism to be fitted correctly on a pair of double opening rebated doors.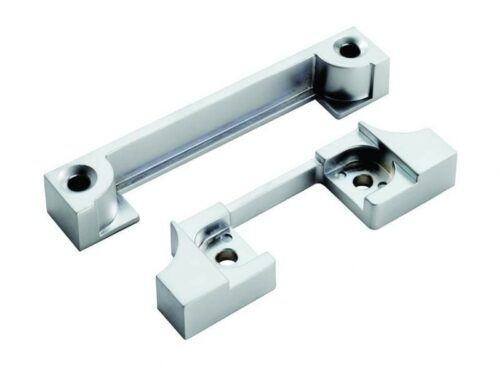 The term 'rebated doors' is used to describe a set of two doors which have been cut , or rebated, into one another. To do this, half of the 'thickness' of the face of each door is channelled out, usually by 13mm, but also by 19mm or 25mm, so that when they close the doors interlock into one another. This ensures a neat and solid fit when closed, and will help to prevent the two doors from warping away from each other too much after fitting. When used externally, it also ensures that the doors are fully sealed for much better protection against the weather, wind, and water penetration.
On double doors there is usually a 'Slave Door' – Meaning one of the doors is bolted in place; and a 'Passage Door' – The door which is most commonly used for passage, and the door upon which the door handle or knob is mounted.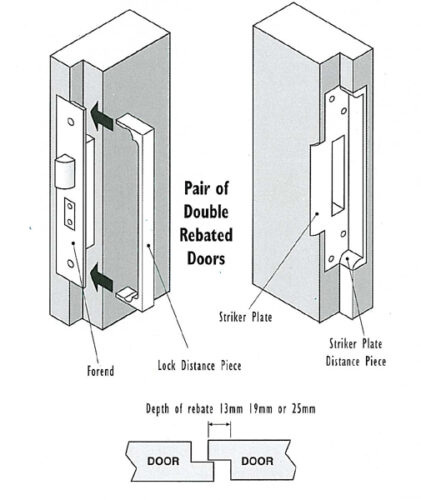 Rebated Door Latch
The Rebate Kit becomes necessary when using a Mortice Latch or Lock on rebated doors as these are designed with standard square edges which do not fit well into the rebated sections. The Rebate Kit provides a shaped surround for the Latch or Lock mechanism that will 'level' the rebate on the face of both of the doors at the point where the Latch or Lock is placed – thus allowing the doors to latch into place securely.
The Rebate Kit essentially comprises two parts – The Face Plate, or Lock Distance Piece and The Strike Plate. The Face Plate is used on the passage door, and the Strike Plate is used on the slave door. The overall effect allows a quality fit and finish to the job as well as being aesthetically pleasing.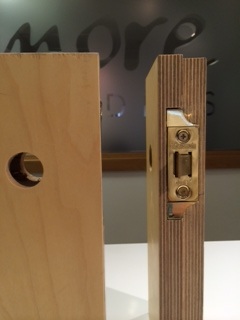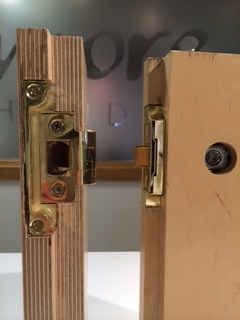 Rebated Door Lock
Each individual Latch or Lock will have it's own corresponding Rebate Kit, so it is important that the correct items are ordered together as they are not a universal fit product.
Please feel free to contact us if you have any questions, and one of our 'Door Handle Nerds' will be pleased to explain in more detail.
A huge range of Locks, Latches and Rebate Kits are available online at More Handles Website.