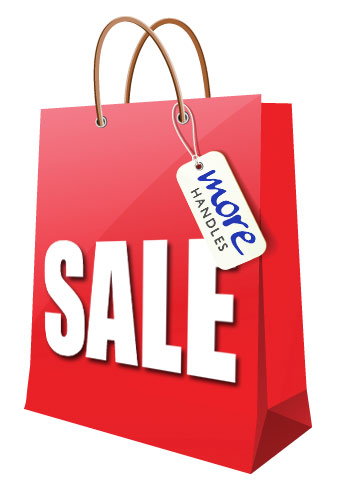 More Handles' wide selection of modern and traditional cupboard handles and knob designs are perfect if you want to enhance and up-date your cabinets and cupboards in the kitchen, bedroom, bathroom or any other room at home.
We have 97 different finishes available in our cupboard handles and knobs category to complement any interior style. Create both classic and modern looks with cupboard handles, drawers and cupboard knobs
Some of our more traditional styles include antique finished door knobs and handles such as pewter, rustic black, bronze and antique brass and ornate cupboard handles. Our modern cupboard knobs and handles are available in crystal and glass as well as a variety of metal finishes such as chrome, satin nickel and stainless steel. If you're looking for something more natural, our wooden cupboard handles and classic porcelain and ceramic cupboard knobs are ideal.
If you're looking for truly unique cupboard door knobs or handles, take a look at these different cupboard knobs, which are perfect for adding a splash of colour to bedroom cabinets or cupboards.
Our cupboard knobs, cupboard handles and pulls are supplied by a wide range of suppliers. This ensures that our selection offers an almost limitless variety of designs, finishes, materials and sizes to ensure we can meet your needs every time.
If you have any queries or require any more information about our collection of cupboard knobs and handles please contact our Sales Team on 01228 516 516.