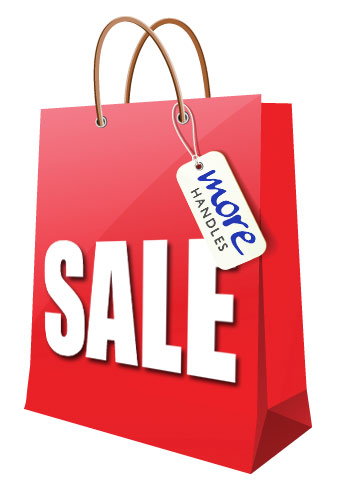 Welcome to More Handles. We're a specialist online retailer of door knobs and handles. We're dedicated to finding you the right door handle for your project. You may be after a one off piece or you may be managing a whole project – whatever it is you need you're sure to find it in our extensive and impressive online range.

You'll be able to find a whole range of designer door handles; we've got everything from cupboard door handles to mortice and rim door knobs. Our ranges of cabinet door knobs and door furniture caters to both modern and traditional tastes, allowing you to decorate your home in the exact style you want.

Gain some inspiration by viewing our Bala door knob or our Atlantis door handle – both come in a variety of finishes so you can perfect your look. Want something more innovative? Then try our glass handles and knobs that come in stylish and eye catching designs.

Our strong working relationships with suppliers such as Carlisle Brass, From the Anvil, Finesse, Frelan Hardware and Chatsworth ensures that we give you the best possible standard available in our industry.

Shopping with us is an enjoyable and easy experience, as well as being safe and secure. If you need any help during your visit then feel free to contact our experienced and friendly staff on 01228 516 516 or via email on sales@morehandles.co.uk.