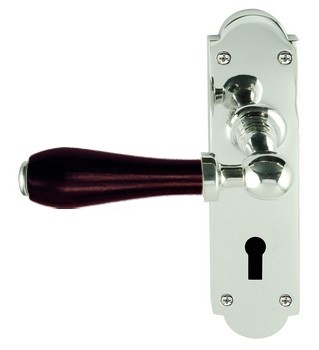 Here at More Handles we always want to keep you up to date with the latest developments to our extensive catalogue. We're happy to announce that we've added some stunning wooden door knobs and porcelain door knobs to our collection.
Our new wooden door knobs are expertly crafted, ensuring you get the highest quality product for your money. We're particularly fond of the period Chatsworth turned door knobs, their Dickensian charm is sure to please the history buff in your life! The whole range feels steeped in history so take a look at the beautiful organic designs.
If you like the aesthetic of porcelain then our latest range of porcelain and ceramic door knobs are just perfect. They come in an array of exceptional designs and feature some real design highlights. You can opt for a more polished finish or go for an antiqued and cracked look. There's also some floral designs in this collection, which could be the finishing touch your home needs.
Discover More Handles' extensive new ranges today. We're passionate about door handles, discover why by viewing our full range.