Poorly-hidden house keys are to blame for thousands of burglaries every year, new research reveals. Spare sets were either stolen at an earlier date or found in a hiding place near the premises, such as under a plant pot or doormat.
Official crime statistics show that more than 6,000 burglaries in 2014 involved intruders using keys to access the property, as opposed to breaking and entering. And while police figures show a general decline in burglaries, the number where a key was used actually increased last year!
New research reveals the top hiding places favoured by home owners - and the spots burglars are most likely to head to first. Are you guilty of using any of these?
5th Place - Garden gnome (8 per cent)
This decorative figurine (pictured below, right) does more than just brighten up your garden - it's the fifth most popular place to stash a spare set of keys. Despite the security risks, almost a third of Britons (29 per cent) admit to leaving a 'spare' on their property, according to a survey of 2,000 adults.
4th Place - Doormat (10 per cent)
Insurance firm LV= found that the main reason for Britons leaving a key out is so that friends and family can get into the house while they are away from home. One in four (25 per cent) leave one hidden in case of emergency and a similar number (23 per cent) do so in case they ever lose their keys. Those leaving a key out believe it is safe to do so because they only leave it unattended for short periods of time or think they have a "really good hiding place", while others feel comfortable because they live in a "safe" neighbourhood.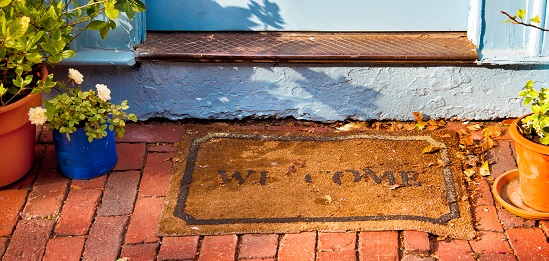 3rd Place - Rock or stone (13 per cent)
While keys "hidden" under rocks and stones might be concealed from view, it is not always the case inside the home - with many people leaving them where a thief could easily access them through a letterbox or an open window. Almost one in five people (18 per cent) say they leave their keys close to the front door in plain sight - such as in a bowl, on a hook or on a table - where burglars could easily hook them out and access the house without breaking in. One in five (20 per cent) admit leaving their front or back door unlocked when they're out while millions have lost track of spare keys to their house.
2nd Place - Bin (13 per cent)
As hiding places go, this one's rubbish! - Ok sorry that's really bad, but research found that, on average, each household has lost at least two keys that were cut for friends, family or people working in their home, equating to nearly 20 million spare keys currently unaccounted for.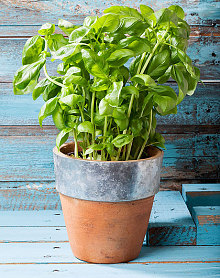 1st Place - Plant pot (19 per cent)
If you place your spare set under the humble plant pot then Congratulations! - You are a burglar's dream victim. It's the most popular hiding spot - and the most obvious. While overall burglaries are declining, the number of thefts where intruders used a spare key is on the rise.
LV= Home Insurance, which obtained the police figures under the Freedom of Information Act, is urging homeowners to tighten up their home security by keeping keys safe.
Selwyn Fernandes, Managing Director of LV= Home Insurance, said: "Burglars know that people tend to leave a spare key in a handful of places near their door and will often search these before attempting a break-in. Don't make their job easier for them by leaving keys where they can easily be accessed. If you must leave a key outside, use a police approved key safe and only give the code to people you trust."
--
So where is the best place to leave your spare house key?
The Supra C500 Key Safe - The only Police 'Secured By Design' tested and Home Insurance approved product on the market.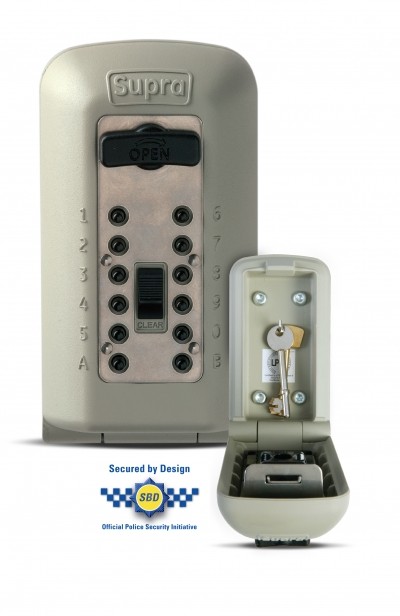 The Supra C500 KeySafe is a secure vault which is placed on the outside of a building, to allow convenient access to any authorized visitors you choose. The KeySafe is a flagship product from Supra, and the perfect solution to allow easy and secure access to Home Visitors, Holiday Homes, Care Workers, and Secure Buildings - or to simply keep you from locking yourself out of your front door!

The C500 KeySafe was created after extensive consultation with end-users, which has made the KeySafe ergonomic and simple to operate, while retaining its extremely secure and attack-resistant credentials. The C500 is the first and ONLY Key Safe to have POLICE approval. The KeySafe has undergone and passed several rigorous tests devised by security experts who concluded that, when installed correctly, the Supra C500 is as impervious to attack as any domestic front door!

In addition to being Police Approved, the C500 Keysafe is verified by the Association of Insurance Surveyors and the Association of British Insurers, which means that using a C500 will not invalidate your home and contents insurance policy.

The KeySafe is accessed by a combination keypad for which there is over 4,000 possible combinations. This can be changed as many times as is necessary to maintain security. The C500 is constructed from heavy gauge stainless steel with a thick zinc-alloy shell. The heavy duty locking mechanism uses a long-travel bolt, which makes it almost impossible to pry. The KeySafe benefits from double wall construction, with a stainless plate around the keypad buttons. The large vault of the KeySafe allows the storage of between 1 and 6 keys, depending on key type and length (5 - 6 Yale style or 2 - 5 Chubb type keys.) There is a handy hook within the vault upon which the keys can be hung.

In addition to its impressive attack resistance, the C500 is extremely resilient to weather damage. It is rust and water resistant and can be used in temperatures ranging from - 32°C to 68° C. The KeySafe is supplied with a rigid black weather cover, which in addition to protecting it further from the elements is an added security feature, acting to shield the KeySafe from view. This is the first line of the KeySafe's defence - Potential intruders will struggle to even spot the Keysafe, never mind be able to break into its vault.
The C500 will come supplied with a set of fixings which must be used to maintain the Police Accreditation. These are self-tapping masonry screws that fix directly into bare brick or concrete – Eliminating the need for rawl plugs, which would make its hold on the wall less secure.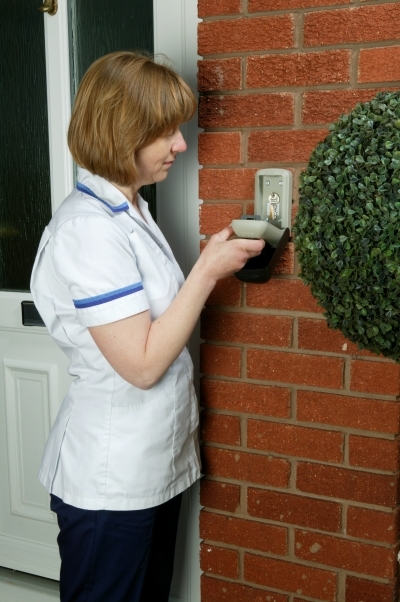 On placing a key inside the Supra C500 KeySafe, you will join millions of people in the UK who have peace of mind, knowing that their home is as secure as it can be, but still easily accessible.
Whether it is in a case of emergency in which paramedics or police need instant access to the property, or simply a safeguard to prevent family members from locking themselves out of the house, choose the C500 KeySafe for the ultimate in convenience and home protection.
If you have any questions please contact the specialists at More Handles on 01228 516516.
*Source - The Telegraph; http://www.telegraph.co.uk/property/propertynews/11332176/Spare-key-hiding-spots-like-under-plant-pots-most-likely-to-be-found-by-burglars-LV-Insurance-reveals.html#disqus_thread