Updating the door handles in your home might be something that you are putting off just because you don't want to spend too much money. Now with door handles from More Handles it is possible to update your door knobs and handles without spending a fortune. Keeping your internal door handles updated is important for aesthetic reasons, but keeping the door handles of external doors well-maintained is also a security issue. Door handles that start to be stiff or show signs of wear and tear may not be as secure against intruders as they used to be and are definitely a sign that you should update your door handles. This can be done without breaking the bank.
Discounted Door Handles In More Handles Winter Sale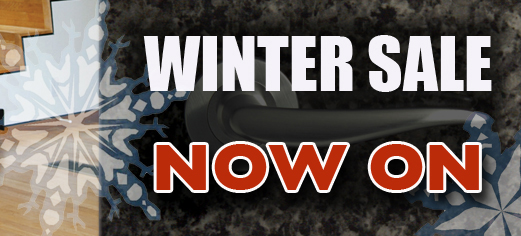 The Winter Sale is now on at More Handles. There are some great discounts on our selection of door knobs, door handles and door furniture. You can check out all of our products on our recently updated website. You can make great savings across our product range, from glass door knobs to chrome door handles.
Affordable Delivery On Door Handles
If you are ordering online then there is free delivery on orders over £75. We also offer generous discounts on large orders. For example, if you spend £300 you get a 10% discount and if you spend £750 the reduction is 15%.
For more information on any of the products advertised as part of our Winter Sale contact us on 01228 516516 or email sales@morehandles.co.uk.