Top Guide To Choosing Kitchen Cupboard Handles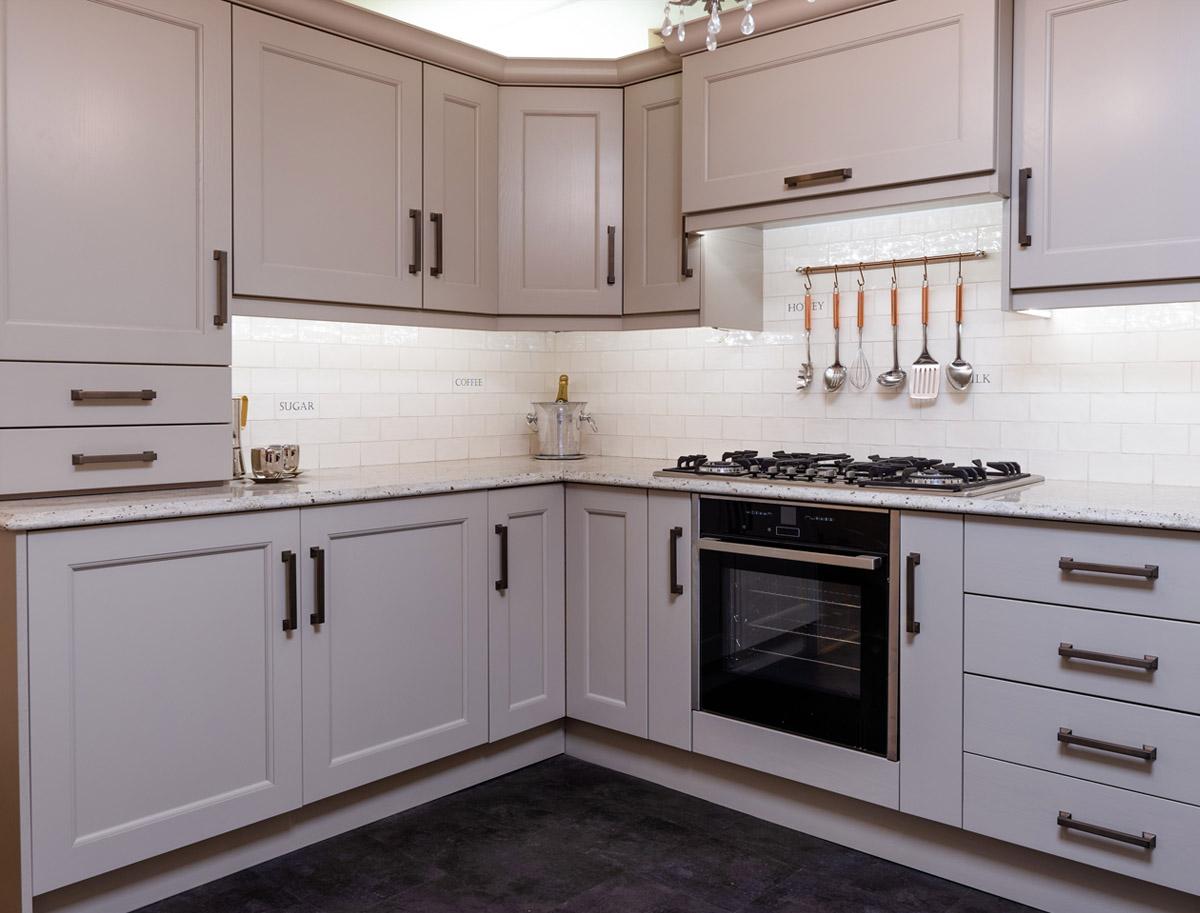 Best advice to help you choose handles and knobs for your kitchen
The kitchen is of course the heart of the home. Today's modern trends have made the kitchen an integral part of a large open plan home, an entertaining space as well as the chef's domain!
It's no surprise then, that we all want to make sure our kitchen gives the right impression about us, our home and our lifestyle.
When planning and designing your new kitchen, give some thought to the most used pieces in the whole kitchen, if not your entire home - the kitchen cupboard handles!  It can be tempting to focus on the big ticket items in the kitchen, such as the appliances, worktop, cabinets, but don't leave the handles to be the last part of the design. 
The kitchen cabinet handles are one of the first things that people notice about the kitchen, and with careful choice, the handles and knobs can be the pieces that bring the whole kitchen design together.
They are the finishing touches that can make all the difference, and so rather than being the last fittings you decide on, they should really be chosen well in advance as an integral part of the kitchen design.
With so many kitchen cupboard handle designs to choose from, we have made this useful guide to choosing your kitchen cupboard handles.
Fortunately, you are no longer limited to the poor quality and limited choice on offer from the kitchen manufacturer. With a little planning and shopping around you can choose some beautiful, high quality, designer cabinet handles to really complete your kitchen design theme perfectly.
DESIGN
There are many different design ideas for cabinet handles and knobs, here we list the basic design themes to choose from;
The Bar Handle
Timeless in design, this classic idea of the simple bar handle on elegant posts is still a popular choice today.
The clean lines give an uncluttered design, and are great to complement and offset other design features in the kitchen instead.
A new variation on the Bar Handle is to add some interesting texture to the bar, like the new Alexander & Wilks Brunel T-Bar Cupboard Handle, and they can also be specified in different materials such as leather, wood and porcelain.
Whatever design your kitchen has, there will be a bar handle to suit, that is sure to enhance the overall look.
Surely the simplest and most original design of kitchen cupboard fittings. Traditionally featured on classically designed kitchens, they are easy to fit, usually centred on one fixing, and can also be combined with a backplate to add some more statement to the design.
The Alexander & Wilks Quantock Cupboard Knob on Square Backplate is a beautiful example of a traditional design, often featured on high-end English design kitchens, with the additional backplate adding some real gravitas to the design.
There is now a move to much more modern versions of kitchen cupboard knobs allowing a real mix and match of design themes.
The Alexander & Wilks Lucia Knurled Cupboard Knob combines the very modern trend of a machine knurled finish, with the traditional design of a cupboard knob, giving a really contemporary look to your kitchen cabinets.
The Bow Handle
A simple curved design that bows out to create space for your hand to grip. Another elegant design that has evolved over time to give you lots of choice for both contemporary and traditional kitchens.
The traditional cup-pull kitchen handle is a perfect choice for classically designed kitchens. This traditional design is all about elegance of function. They can be fixed with face-fix screws or with concealed rear fixings, and can also feature a more dynamic surround, even with a card pocket if required.
The Alexander & Wilks Quantock Cup Pull Handle is the definitive English Cup Pull Handle design, often imitated but never bettered for a classic design theme to your kitchen cabinets.
FINISH
Once you have decided on the design, the second part of your choice is the finish that you want to choose for the kitchen cupboard handles.
There is a huge choice of beautiful metallic finishes that allow you to create a truly bespoke look to your kitchen. Many designs are available in a full range of coordinated finishes that you can choose to match with your appliances, taps, worktop or decor.
The Alexander & Wilks Waltz Round Cupboard Knob on Stepped Rose is a good example of the range of finishes available. This timeless design is available in; Antique Brass, Polished Brass, Satin Brass, Polished Chrome, Satin Chrome, Polished Nickel, Satin Nickel, Dark Bronze.
The choice of the finish, allows you to really set the theme for the kitchen design from traditional to contemporary, industrial to farmhouse style kitchen.
SIZE
Another feature that can be very useful is the different sizes available across the designs.
When choosing a particular design, look for whether a variation of sizes is offered, as this will allow you to use the same cupboard handle or cabinet knob on different sized cupboard doors and drawers. This gives a coordinated and very bespoke look to the kitchen.
The Alexander & Wilks Caesar Cupboard Knob on Round Rose is a good example of a wide variation in finish and size which allows you to mix and match across the cabinets.
MATERIALS
Here we would like to give you some advice on the base material of the kitchen cupboard handles and knobs. We recommend looking for the better quality manufacturers, who usually manufacture their handles from solid brass as a base material.
This adds a quality weight and feel to the handle, as well as being the best solid metal for the different finishes to be machined.
The Alexander & Wilks Jesper Square Cabinet Pull Handle is a good example of a high quality solid brass handle, and with the matching Alexander & Wilks Jesper Square Cabinet Knob . These are made from solid brass, allowing for a really high quality definition to the design, and a 25 year guarantee on the products.
Choosing the right kitchen cupboard handles, really is about adding the finishing touch to your grand design. With some careful planning, and a little bit of thought, you can make sure that the kitchen handles are the pieces that make your kitchen really stand out and give it that wow factor!
Please contact the team at More Handles if you would like any advice on 01228 516516. Our industry experts will be pleased to help you choose the right kitchen cupboard handles for you!