Instructions on How to Fit a Traditional Thumb Latch
Sometimes called a Suffolk Latch, this is a very traditional Latch Bar made in the original English Blacksmithing tradition. Usually fitted to a ledged and braced door, the Thumb Latch consists of a simple pull handle to one side with a Thumb Latch that fits through the door to lift a simple locking bar on the other side of the door.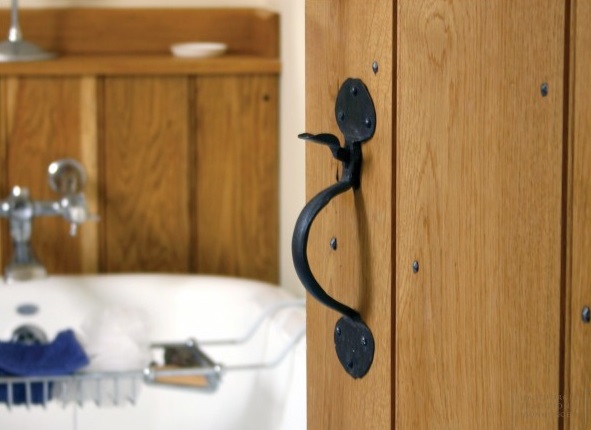 Read on as More Handles gives you the simple fitting instructions to make sure the Thumblatch looks great on your door.
Read More