OSMO Top Oil is the perfect solution to finish or renew your Kitchen Worktop and Furniture. Osmo Top Oil is a microporous natural hardwax-oil wood finish which is extremely tough and hardwearing.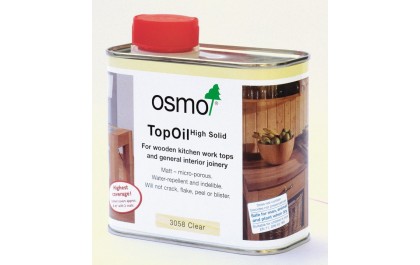 It is water repellent and dirt resistant - No more water marks, simply wipe off. The finish is also resistant against wine, beer, cola, coffee, tea, fruit juices, milk and water. These types of liquid spillages will tightly bead on the surface without leaving any marks, simply clean by wiping with a cloth.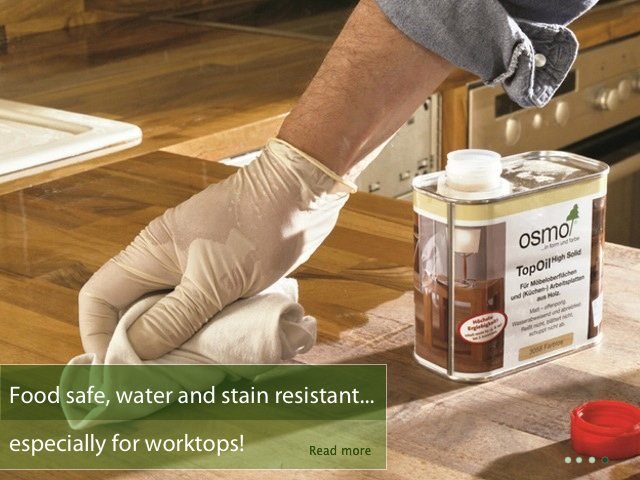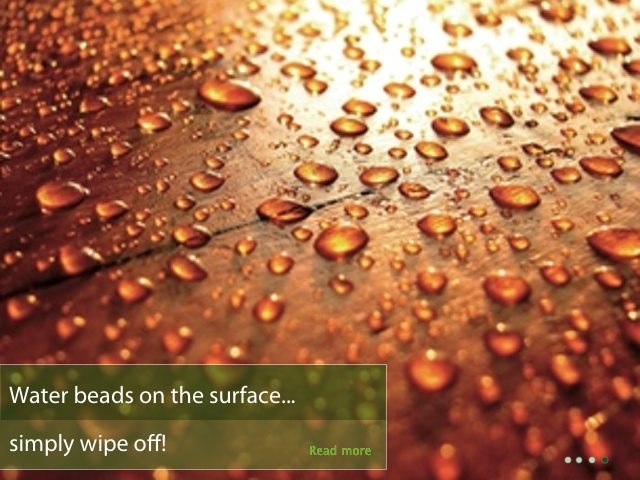 The Osmo Top Oil is easy to apply with either a cloth, roller or brush. Leave the first coat to dry for approximately 8 hours and then apply in the same manner for a second coat. If using a cloth to apply you may need 3 or even 4 coats.
The Osmo Top Oil has an excellent coverrage, as with all OSMO products, and a tin often goes furhter than you think. The official coverage is 24m² per litre.
Information
| | |
| --- | --- |
| | Approx. coverage : 24m²/L with one coat |
| | Number of coats : 2 coats: brush | 3-4 coats: cloth |
| | Application tools : Roller or brush |
| | Application temperature : +5°C to 35°C |
| | Approx. drying time : 8-10hrs. |
| | Sizes: 0.500L |
Recommended Use
Ideal for wooden kitchen work tops and general interior joinery such as table tops and furniture. As the Osmo Top Oil is manufactured from all natural products it is the perfect choice for Kitchen Worktops and Tables and is certified FoodSafe.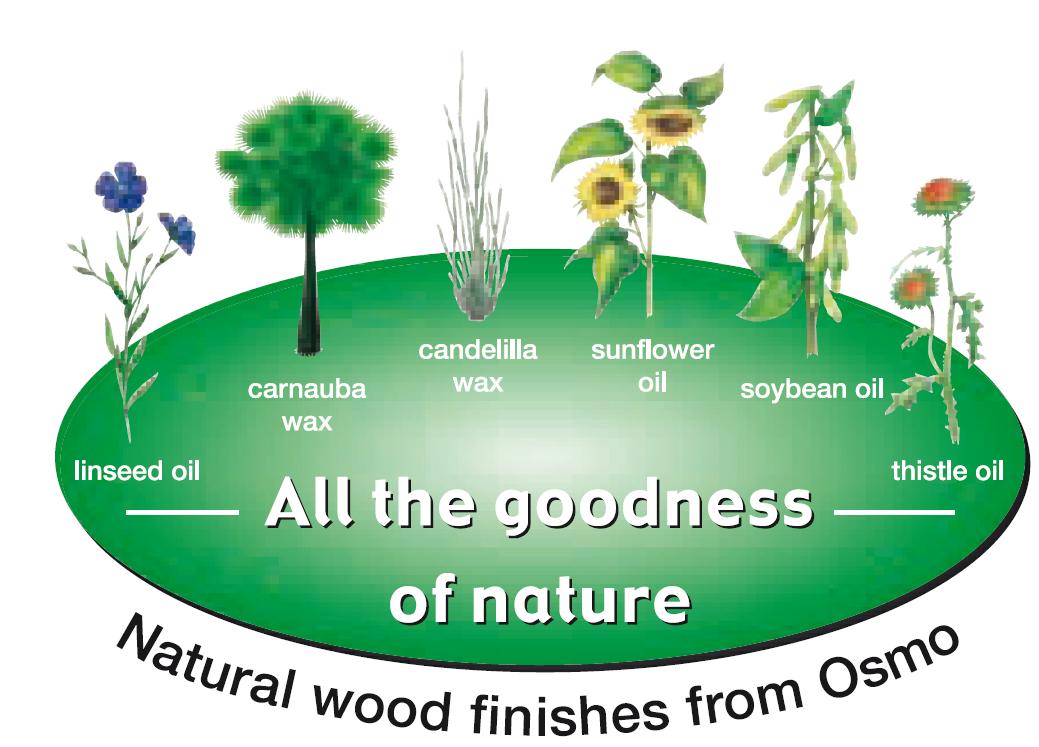 Advice
TopOil can be applied either as a stand-alone finish or as a top coat over other coloured wood stains such as Osmo Polyx®Oil Tints.

Over application and/or low ventilation can also increase the drying times.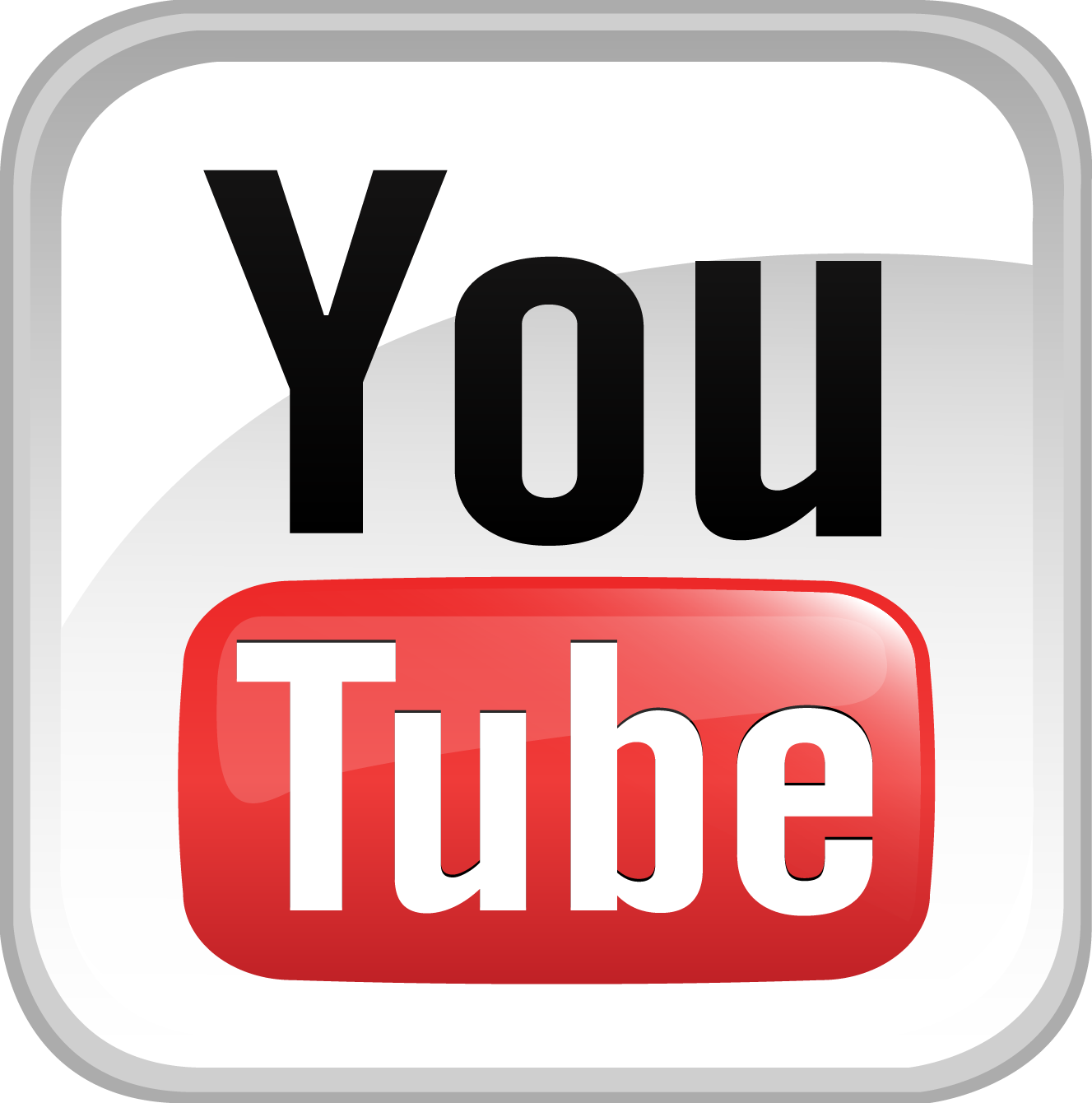 View the OSMO YouTube Channel for some useful Instructional Videos.
More Handles have the full range of OSMO Oils and Products available to buy. Please contact us if you need any help and advice on choosing the right product and remember to;