The M. Marcus Contemporary Smooth Black Iron Door Hardware Range
This new range from M.Marcus Ltd introduces a new look for authentic black iron door hardware, window fittings and cabinet handles and knobs.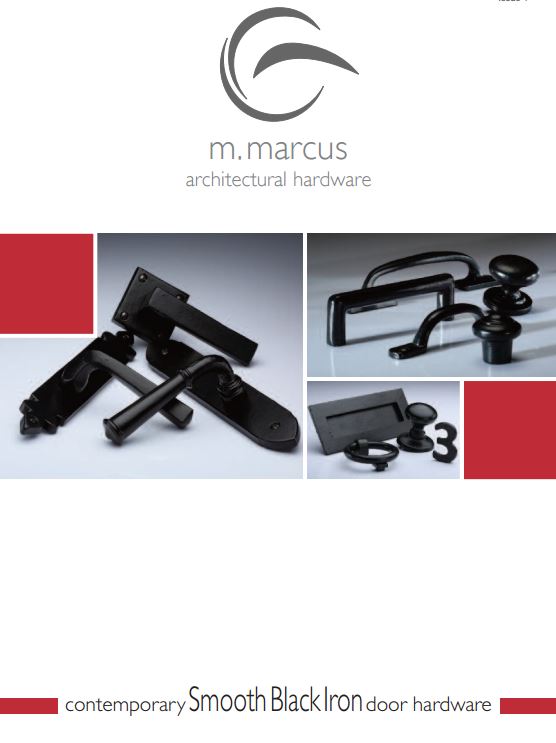 Many of the black antique ranges currently available have an artificially enhanced antique look where a stippled effect is added to create a slightly uneven surface. In order to create an alternative choice M. Marcus Ltd have removed the deep surface indentations leaving instead only the naturally occurring surface grains. This has created a much smoother yet still rustic appearance to the finish.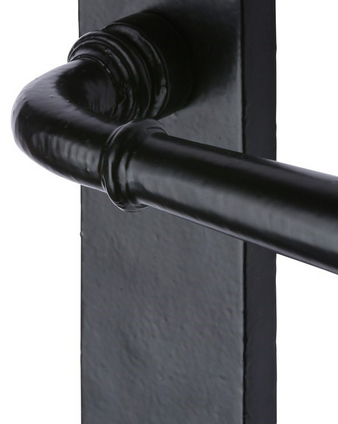 All products in this new Marcus Smooth Black Iron Door Hardware Range are made from malleable cast iron. This is treated with a zinc phosphating process and then powder coated to provide a durable black finish.
In addition a unique UV Protection is added to the powder coating process making this range a very good choice for external use. The natural greying that can sometimnes occur on these types of finishes is much reduced on the new Marcus Smooth Black Iron Hardware Range.
Stainless Steel scews are supplied with every handle that prevents rusting of the screw and avoids any leakage of rust to the handle plate finish.
We really like the new finish which still has all the traditional aspects of black antique hardware, with authentic time honoured designs which reflect the best of English Blacksmithing techniques.
The range consists of a range of new designs in;
Smooth Black Iron Door Handles on a Backplate
Smooth Black Iron Front Door Furniture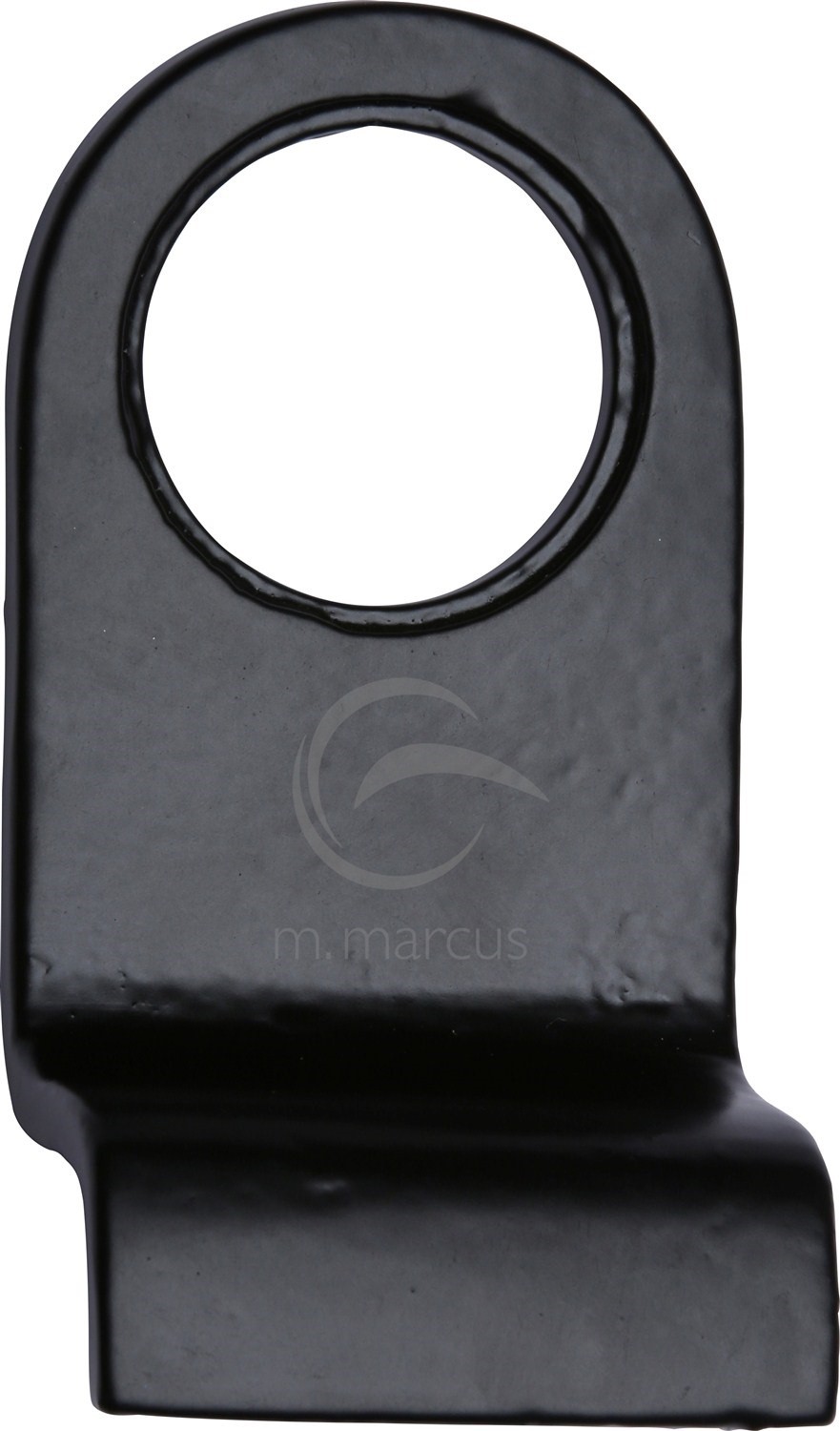 Smooth Black Iron Traditional Thumb Latches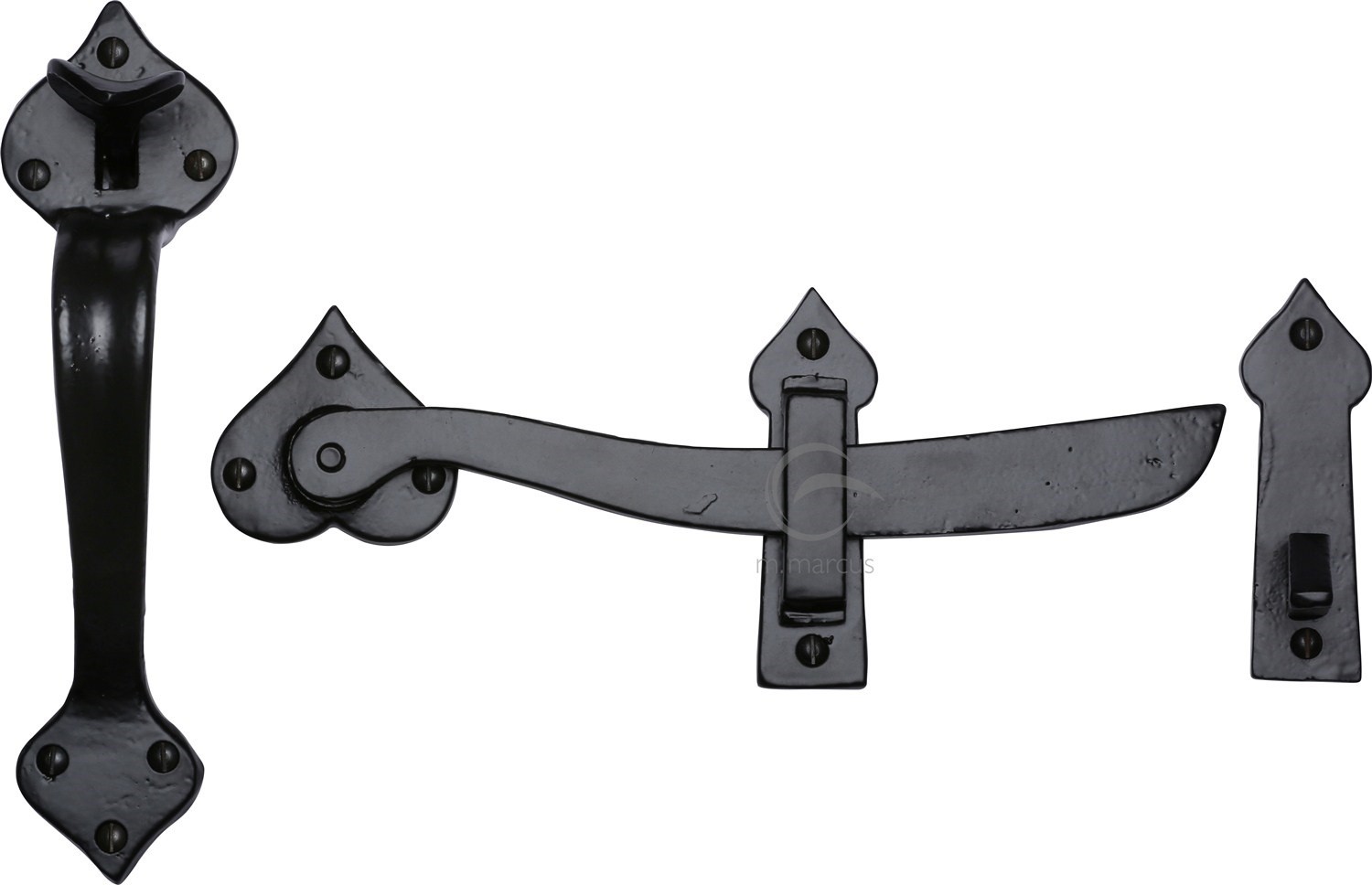 Smooth Black Iron Cabinet Hardware and Cupboard Fittings

M.Marcus Ltd was established in 1940 in London, England. Operated and managed by the same family over three generations they have a reputation for producing quality ironmongery for the British market.
More Handles are pleased to be offer the complete range of Smooth Black Iron Hardware via our website www.MoreHandles.co.uk