Kirkpatrick Traditional Ironwork have been producing handcrafted malleable iron hardware at their foundry in the heart of England since 1855. Celebrating their history and heritage they still operate from the same forge premises in Walsall, England and take great pride in the unique hand made process applied to their huge range of over 2500 architectural hardware items.

The range of door furniture includes the very traditional Thumblatches and T-Hinges, Door Knobs and Door Handles, as well as the largest range of black antique Window Fittings and general Hardware.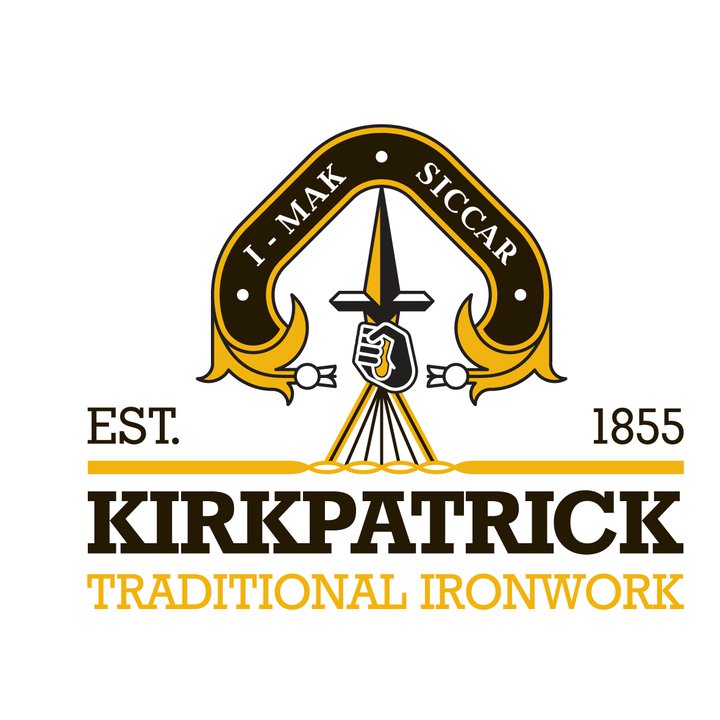 The Kirpatrick Traditional Ironwork Company are rightly proud of their heritage, and although the foundry was established in Walsall England back in 1855 by William Kirpatrick - who later served as mayor of Walsall, the family traces it's history back to the Scottish side of the border, and in fact not far away from us here at More Handles HQ.
The Kirkpatrick motto is an original celtic phrase "I MAK SICCAR", meaning "I'LL MAKE CERTAIN". It is taken from a decisive moment in Scottish history in Dumfries - a Scottish Town just over the border from us here in Carlisle. Robert The Bruce had wounded John Comyn, a pretender to the throne, but commented to his escorts that he doubted Comyn was dead. Roger Kirpatrick cousin of William Wallace and escort to Robert The Bruce stepped forward and said "I mak siccar" and on finding Comyn wounded he made certain by stabbing him in the heart! Robert The Bruce went on to be crowned King of Scotland in 1306. A plaque exists in Dumfries marking the spot where Comyn was slain by Roger Kirkpatrick.
All a bit gruesome I suppose, but when Kirkpatrick tell us that 'they make certain' of the quality of their products we are inclined to believe them!
The range of Malleable Iron products are all handcrafted and finished giving each a unique quality perfectly suited to this type of antique ironmongery which looks great on older properties and cottages and houses where a more sympathetic restoration look is required.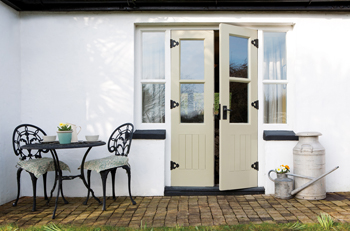 Malleable Iron is cast, and then heat treated in a process called annealing. The castings are heat treaed at 1000C with Haematite Ore. The ore acts as an oxidising agent to remove some carbon from the cast. The carbon in cast iron is what causes it to be brittle, so the annealing process makes the casting stronger and more malleable.
The Kirpatrick ironmongery range consists of some beautiful designs of Black Iron Thumblatches, Handles and Hinges, many of which can be traced back over many decades of designs.
If you are looking for an authentic 'Made In Britain' range of black iron products then Kirkpatrick may well be the perfect choice.
The entire range of Kirpatrick Traditional Ironwork is now available at More Handles, please give us a call if you have any questions on 01228 516516 or buy online.