How To Clean Your Garden Decking and Garden Furniture
Come on, admit it - Your garden decking which looked great last summer has been so neglected over the winter that you can't bear to even look at it. It is now so slimy and slippery that the prospect of walking on it means you are going to have wear your child's bike helmet and some protective padding! And, yes I know, it doesn't even look like wood anymore, it is just a greyish green colour covered in leaves and moss!
Don't panic! You don't need to replace the decking, you need OSMO WOOD REVIVER 6609.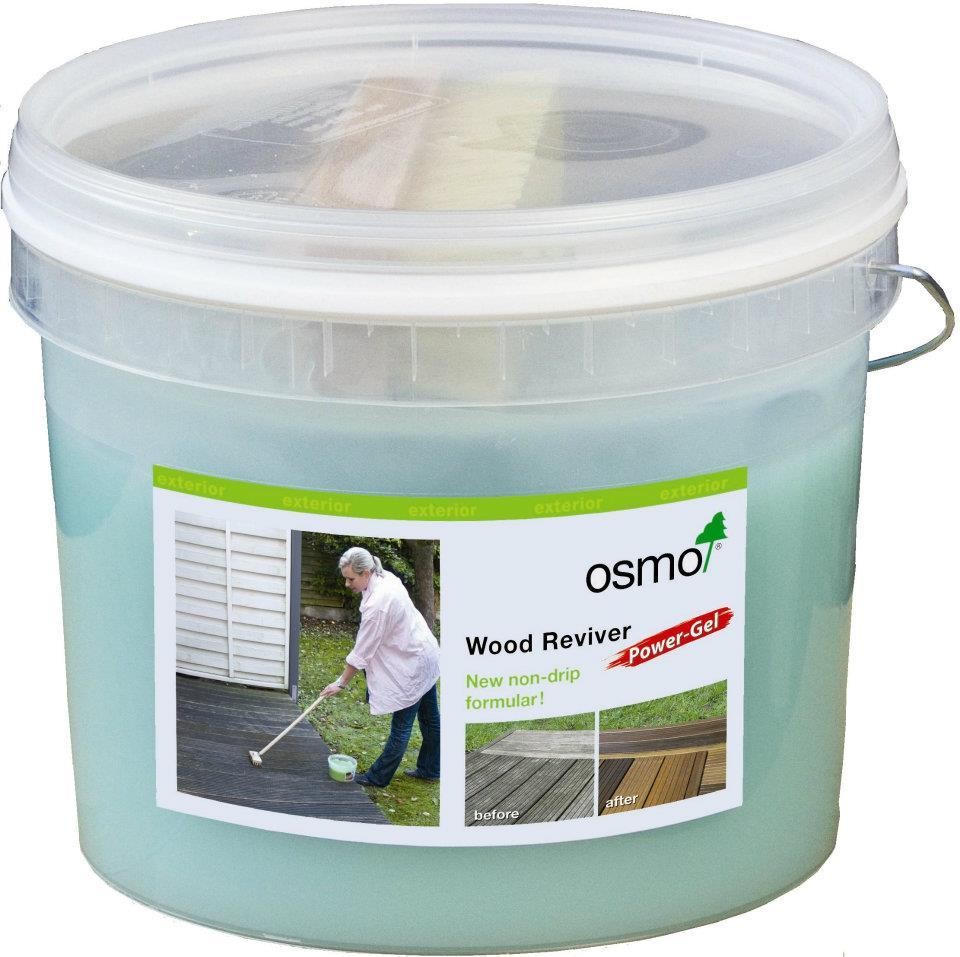 This liquid gel cleaner from OSMO is absolutely perfect for cleaning and renovating outside decking and garden furniture. This stuff works like magic on any external greyed wooden surfaces and is particularly recommended for use on wooden decking, timber cladding and wooden garden furniture such as tables, benches and chairs.
OSMO WOOD REVIVER 6609 is a combination of natural oils, cleaning agents and waxes which regains the wood's natural colour and character. Start with brushing the deck or furniture with a good stiff brush to remove leaves, dirt and loose debris.
Then apply the Osmo Wood Reviver 6609 using a brush working it briskly into the surface including any ridges on the decking. Depending on the level of greying the liquid gel cleaner can be used neat or thinned with water.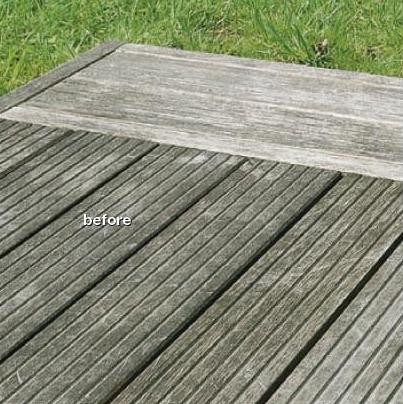 Once applied leave for 15 minutes to allow the product to penetrate into the wood and then remove with a hard bristle brush using a vigorous action, some elbow grease and lots of water then leave to dry thoroughly. The Osmo Wood Reviver will have cleaned and restored the wood back to it's natural state and colour.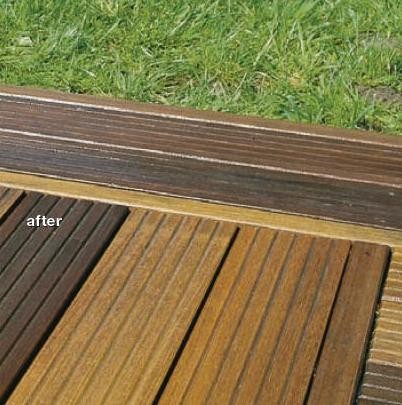 1 Litre covers approximately 10-30m2 - Depending on the level of greying and soiling. To maintain the appearance an application of the OSMO wood oils to help protect the wood through the summer is recommended.
Information
Product Code :

6609
Approx. coverage : 30-100m²/L
Application : Apply directly to wood, do not dilute.
Application tools : Brush
Sizes: 0.5L, 2.5L
Have a look at this excellent video guide to see this Osmo Wood Reviver being applied.
Once you have tried OSMO there really is nothing better. This stuff flies off the shelves in our Trade Counter so come and find out about this little trade secret and see how easy it is to get your decking and garden furniture ready for the summer!
More Handles are stockists for the entire range of Osmo products and with our Price Match Promise we make sure you can't buy it cheaper anywhere else. Give us a call at the showroom if you have any questions.