Heritage Brass by M.Marcus Ltd - Now available at More Handles.
The high quality Heritage Brass range of Architectural Ironmongery from M.Marcus Ltd is now available online and in store at More Handles.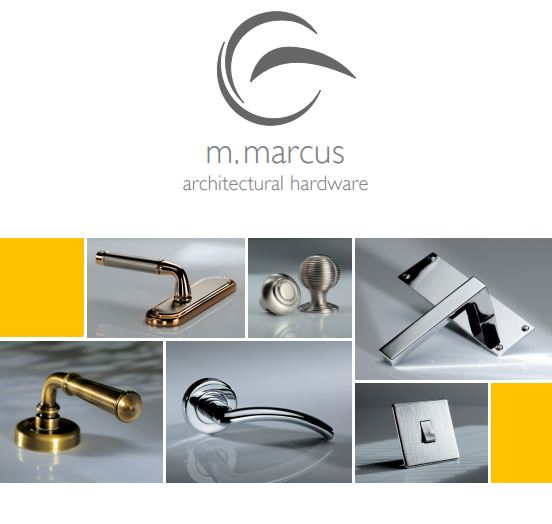 M.Marcus Ltd is a long established British family firm, recognised for creating superior designs of door hardware. Carefully crafted and hot forged in solid brass, the designs in the Heritage Brass range provide a fully coordinated range of finishes across door furniture and window fittings.
M.Marcus Ltd was established in 1940 in London, England. Owned and managed by the same family over three generations they have a reputation for a wide range of products. The Heritage Brass name was adopted in the 1980s and the company operates under both names.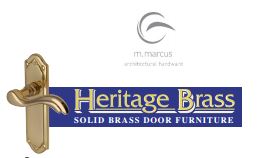 We really like the quality of the Heritage Brass hardware range, they use the finest quality materials to create a range of door handles, door knobs, and window handles with some unique and unusual styling differences.
One of the main reasons for specifying Heritage Brass Hardware is the unique range of finishes that they use. Heritage Brass have the largest coordinated range of hardware available in different finishes. This is perfect for matching up door handles with window hardware, hooks, bolts, cupboard handles, etc.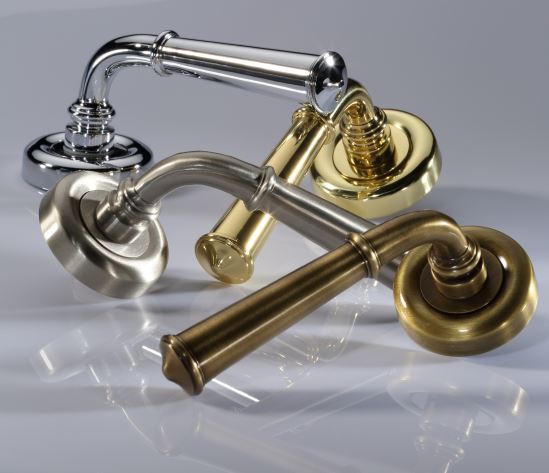 The Heritage Brass range of standard finishes are; Polished Brass, Antique Brass, Polished Chrome, Satin Chrome, Satin Nickel. They have made nearly all their hardware accessories available in these finishes which provides a much more complete range than many other manufacturers.
In addition they also have some unique Twin Finishes;
Mercury Finish - Satin Nickel with Polished Nickel Edge
Apollo Finish - Satin Chrome with Polished Chrome Edge
Mayfair Finish - Satin Brass with Polished Brass Edge
Jupiter Finish - Satin Nickel with Gold Plated Edge
Patina Finish - Satin Brass with Antique Brass Edge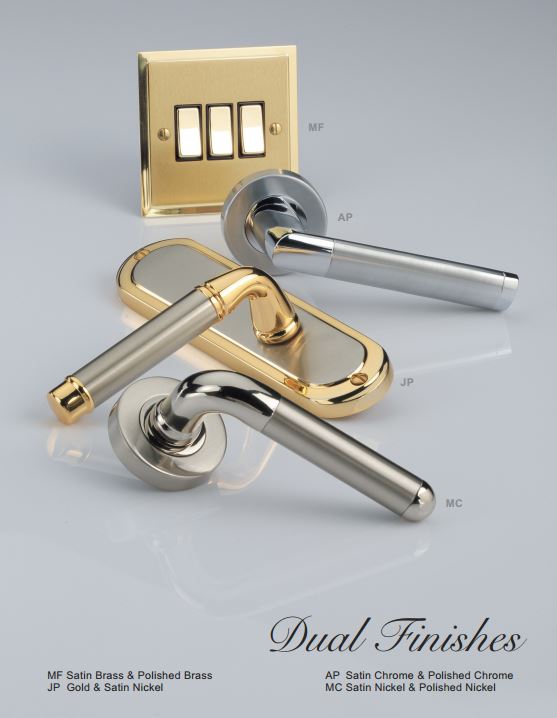 More Handles supply the entire Heritage Brass range. The website shows the best selling handles in the range and includes some of their more popular and more unique styles such as;
Waldorf Door Handle - A unique art deco inspired door handle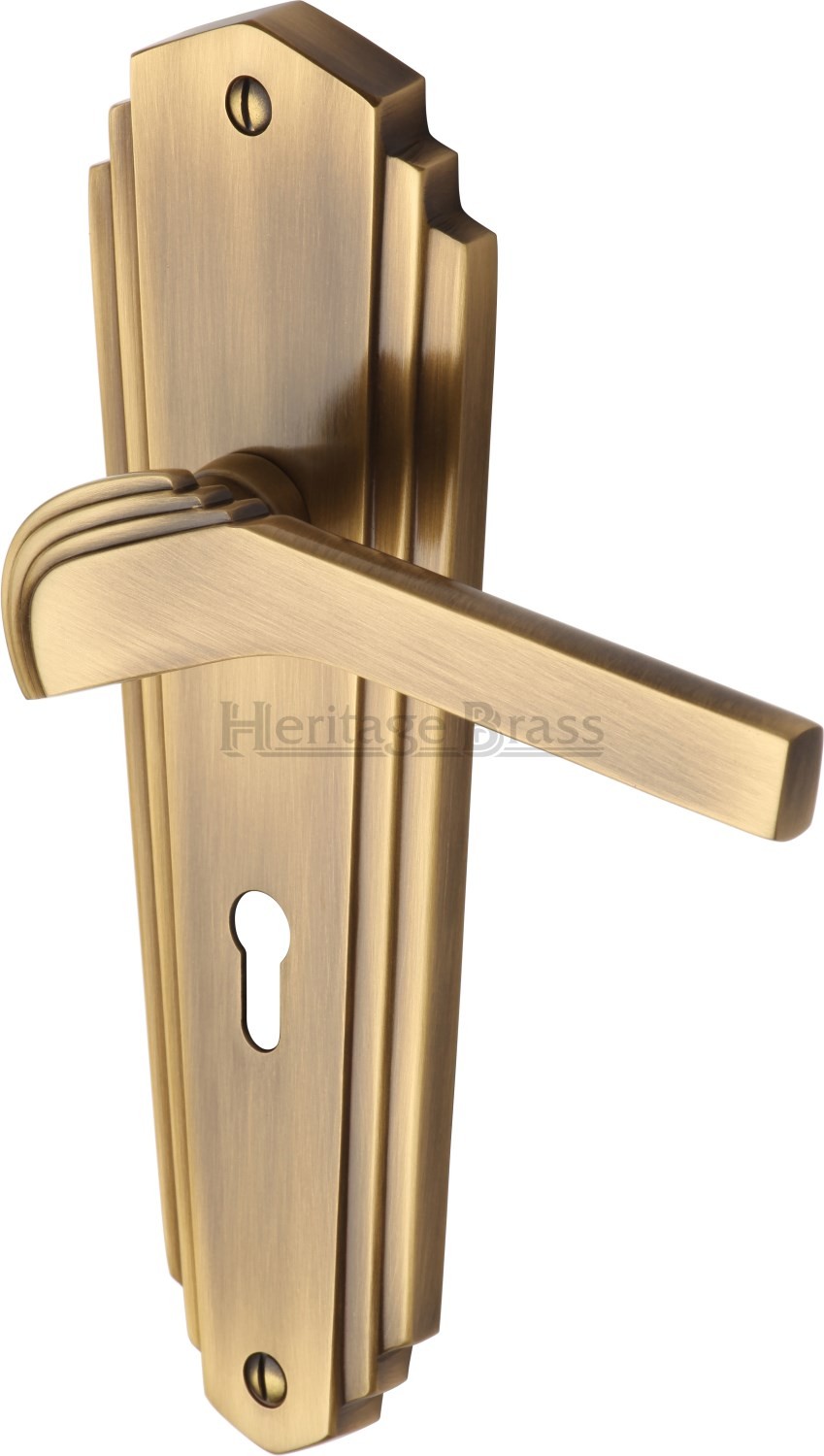 Saturn Door Handle - Featuring the unique Jupiter Finish in Satin Nickel and Gold Plate.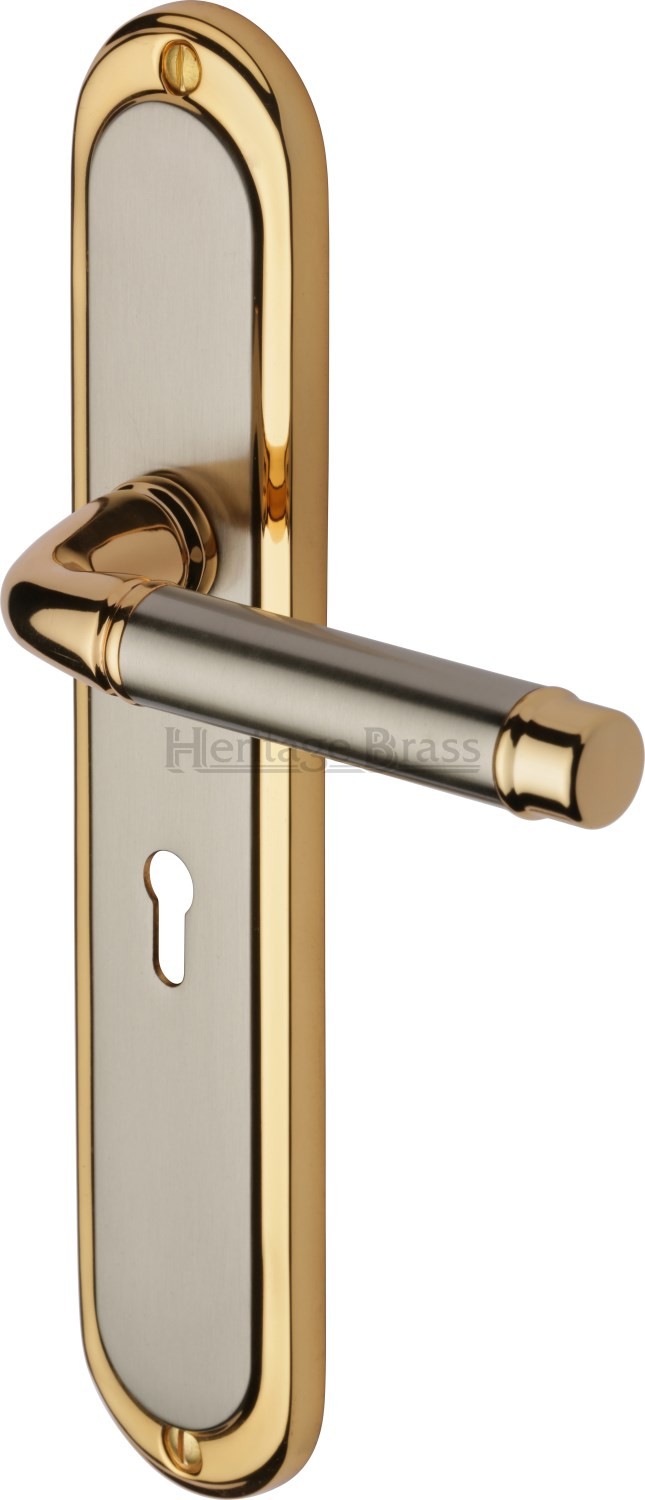 The quality of manufacturing in the M Marcus Ranges are excellent, and carry a standard 10 Year Warranty, backed as always with More Handles 'More Service' Guarantee.
We are very pleased to offer the M.Marcus Heritage Brass range for sale - Please visit More Handles to view the entire range.