More Handles & Eddie Stobart Trucks
More Handles is based in Carlisle and is a proud Cumbrian company selling the Carlisle Brass range of products and generally 'banging the drum' for all things Carlisle and Cumbria. So it seemed too good an opportunity to miss when another very well known Carlisle company - Eddie Stobart Trucks gave us the chance to name the latest truck that was added to their fleet.

If you know about the Eddie Stobart phenomenon you will be aware that every Eddie Stobart Truck has a unique girls name, and this has created a massive fan base of Eddie Stobart Truck Spotters who avidly look for these Cumbrian kings of the road out on their travels. So having the opportunity to name one of the trucks is a real Cumbrian privilege.
So, the question was raised; What should we call our truck?
As many of you will know the More Handles Company Mascot is Ronnie & Ronnie our two (!) helpful delivery dogs.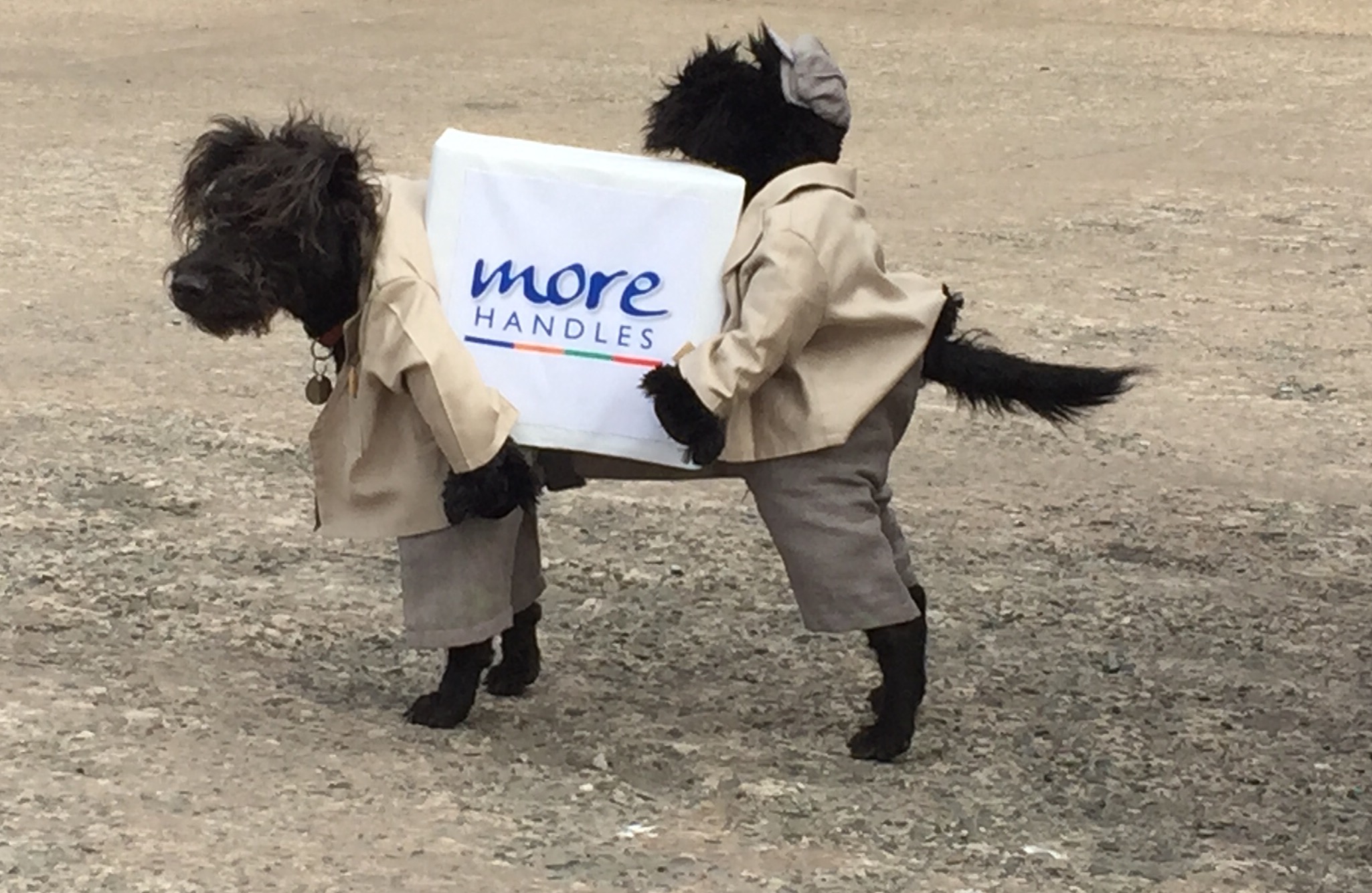 Yes, of course it's just a clever costume, and the real dog is called Mollie. Mollie is a little Patterdale Terrier that belongs to Julie one of the More Handles Team. Mollie is often to be found in More Handles sniffing around in Julie's office. So it was decided that Mollie should have the Truck named after her.
Every Eddie Stobart Truck has to be named with two girls names and as Mollie's 6th birthday is coming up in May it was decided we would name the Truck; Mollie May.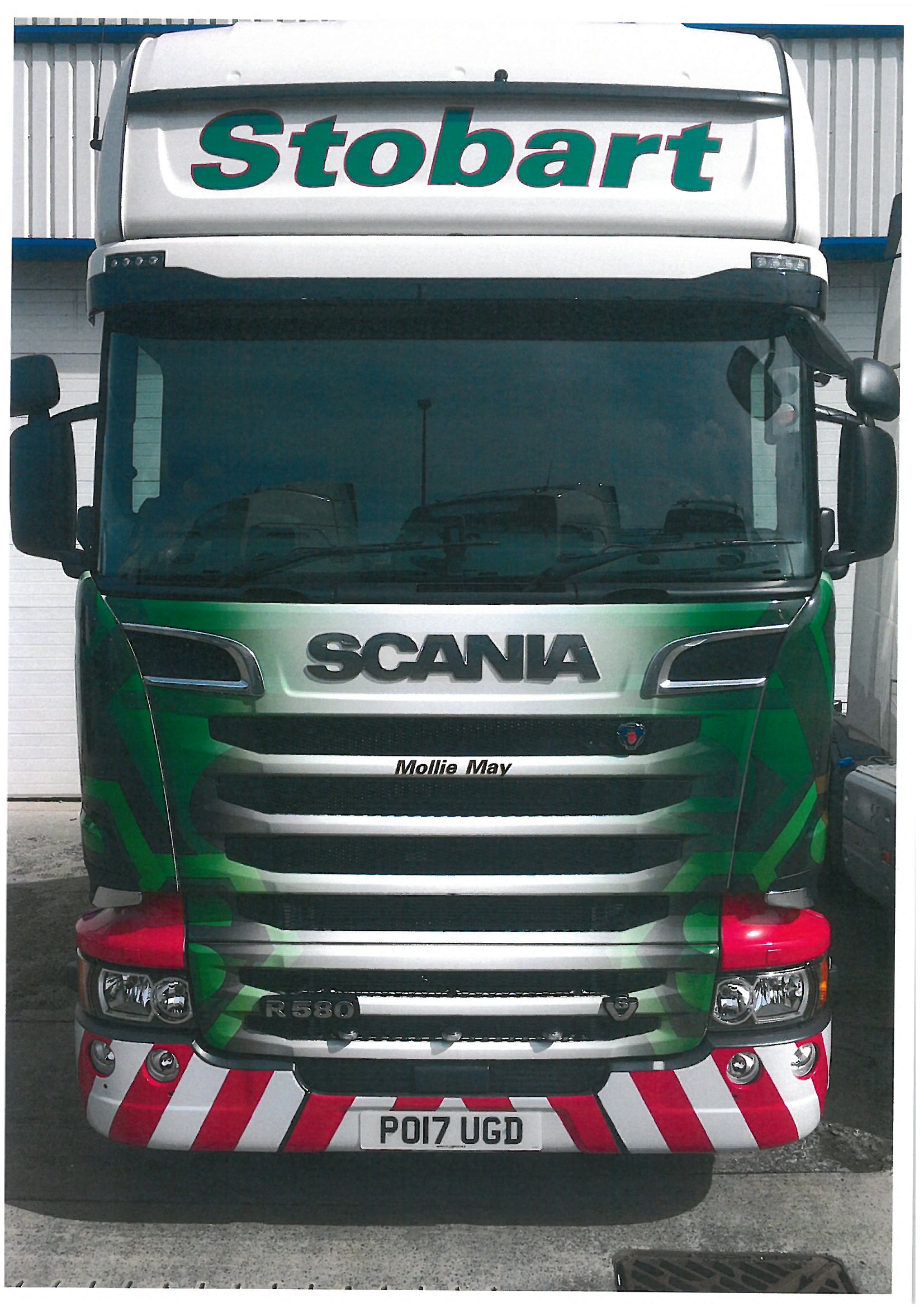 So, More Handles is now the proud namer of an Eddie Stobart Truck, what a great way to combine two excellent Cumbrian businesses. For those of you who are already truck spotters Mollie May is a large SCANIA R580 V8 with the registration PO17 UGD.
Safe to say that Mollie May can carry a lot more than Ronnie & Ronnie!
To celebrate we decided we should get in with the whole Eddie Stobart Spotting thing, and so if you spot the new Eddie Stobart Truck Mollie May then take a picture and email in to tell us where you have seen it. We will issue a prize for every confirmed sighting of the Mollie May, and if you happen to be close enough we might even get Ronnie & Ronnie to come and deliver your prize for you.*
If you want a head start you can download an iPhone App for Eddie Stobart Spotting which might help to tell you where Mollie May is currently trucking.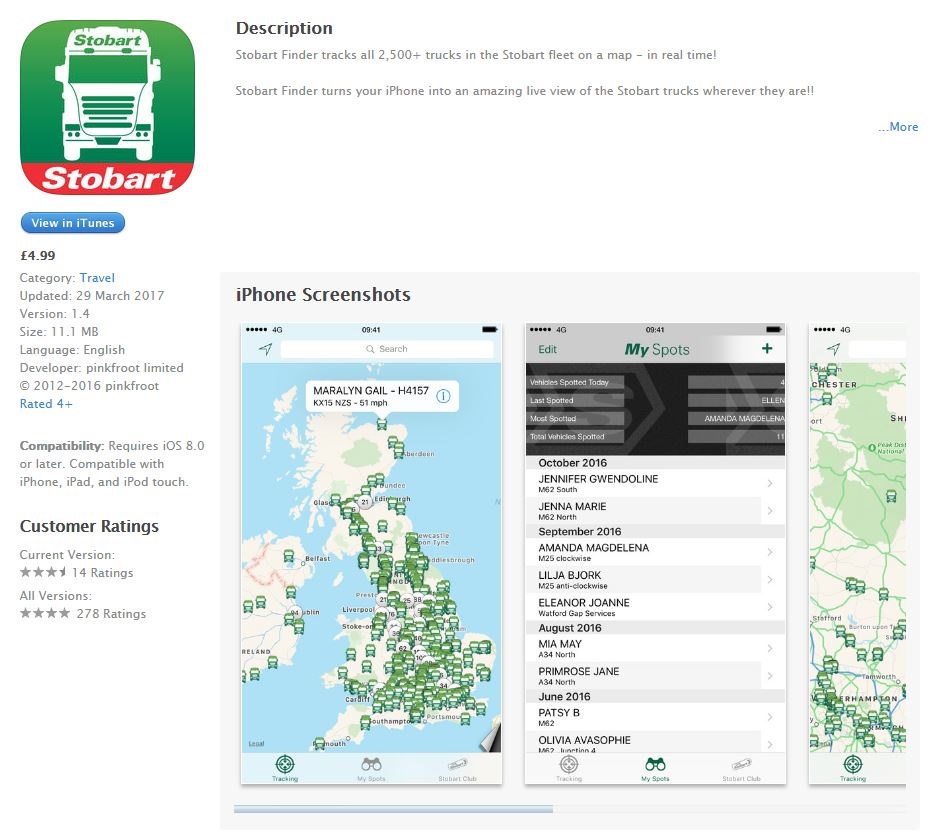 Good luck and let us know where you spot her…
For any Eddie Stobart goodies and bargains please see www.stobartclubandshop.co.uk
*Limited to one prize per week of a 20% Off Voucher to be given to the first email received each week from Monday at 9am. In addition £20 will also be donated to CFM Cash 4 Kids each week for the first email received.