Repost from Secured By Design;
It's official: You can leave your keys outside your door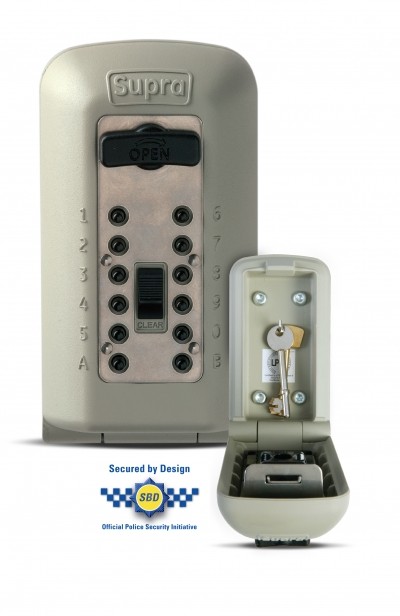 With police approval, you can now leave a spare front door key outside your house. Leaving it under a flowerpot or a mat in case of emergencies or forgetfulness is not recommended for obvious reasons. Nor is hanging it on a string inside the letterbox! Leaving a key with neighbours is better if you can trust them and if they will be there when the key is needed.
However, you can now can now leave a spare key outside with total confidence by fitting a C500 KeySafe™ - which is a key safe that meets the demanding British Loss Prevention Standard LPS 1175. This is the same standard that front doors, locks and other security devices have to meet. The C500 has also achieved official UK police approval under the Secured by Design scheme.
What is a key safe and is it really safe?
A key safe is a small metal box that is fixed to a wall in a discreet location outside the house. It has a coded lock so that anyone who needs to get in can be told the code, open the key safe and use the key. The code can be changed quickly and easily after use. There are no wires to fit or batteries to maintain.
Different makes of key safes vary in the security they provide. As well as physical strength to resist attack, the number of possible combinations of codes is important. So how can purchasers be confident that a key safe is better than a flowerpot?
The answer, for the first time ever, is simple: choose the new GE C500 KeySafe by Supra UK. Do not let anyone persuade you that a cheap alternative is as good - put them on the spot and ask if it meets the LPS 1175 standard. Only the GE C500 KeySafe has inside it the round black and white seal of the Loss Prevention Certification Board (LPCB).
Who uses key safes?
Droitwich-based Supra UK Limited has been selling its robust, original GE KeySafes since 1995 and many of the originals are still in use today. In that time 1.6 million KeySafes have been successfully used by councils, housing associations and home care services in the UK. They are often installed for older or disabled people for whom a fall at home can have devastating consequences.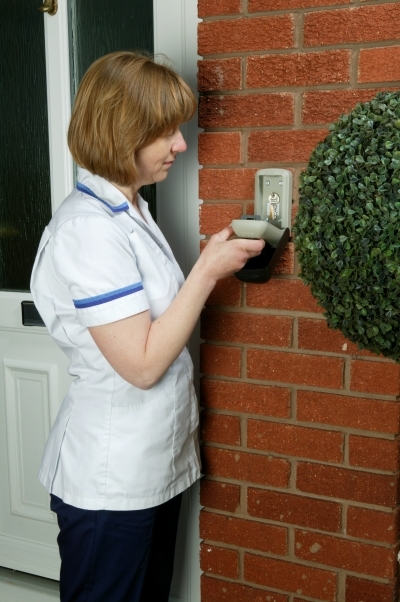 Even if the person can raise the alarm by phone or by an emergency pendant it can be difficult for neighbours, carers or the emergency services to get in without seriously damaging the front door. Every minute counts, but a damaged door is expensive to repair and leaves the house vulnerable to thieves while the owner is in hospital.
The company often receives reports of the GE KeySafe having saved people time, anxiety and their lives. For example, a night response operator at Chichester Careline said "Thank goodness they had a GE KeySafe™. It meant the ambulance crew were able to get in immediately when they arrived. Our client had called for help and it seemed he was having a heart attack. As the ambulance crew were able to get in so quickly it meant that our client's life was saved."
Available to order for next day delivery at More Handles - Click Here.