More Handles is pleased to announce the new Apache Industrial Workwear Range of Clothing and Shoes is now online and in stock.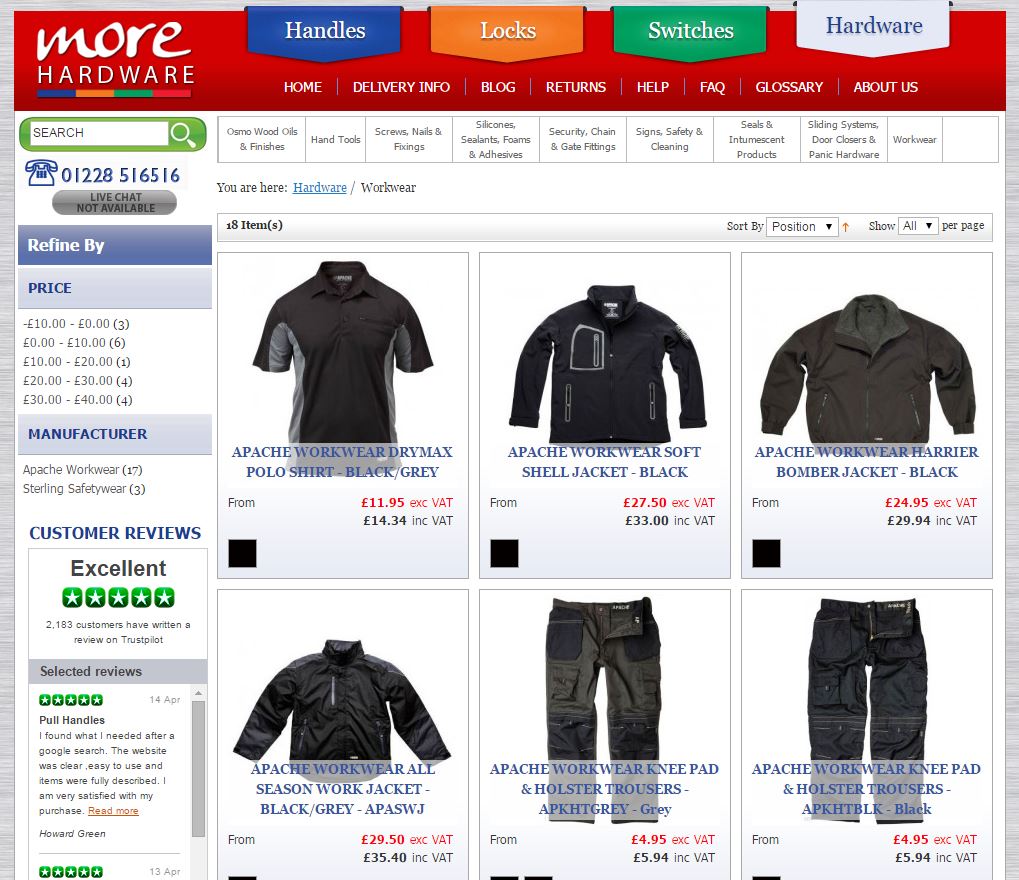 Apache Industrial Workwear is a great range of safety footwear & workwear that was established in 1999. The range of workwear and footwear is stylish, technically superior and fit for purpose on the building site and in warehouse and industrial applications.
The Apache Industrial Workwear brand of products are designed in the UK and fully researched and tested prior to going into manufacture. Features include;
Triple Stitched Seams - The inside leg seams of all Apache workwear trousers have been triple stitched to resist the wear and tear of everyday use within an industrial or construction setting. You can rest assured that Apache work trousers are built to last.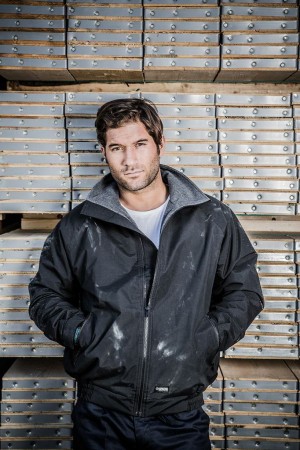 Multi-Purpose Utility Pockets - Your tools are your livelihood - and Apache Industrial Workwear understand that fully. A well designed utility pocket for work trousers that's perfect for the handy storage of tools and other day to day utilities.
Knee Pad Pockets - A standard feature in Apache trousers, the kneepad pockets are tough and durable with flexibility in knee pad positioning.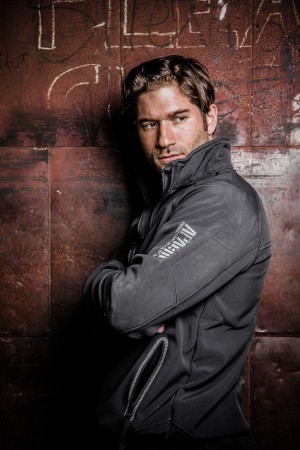 Lightweight and Flexible Footwear - The days of heavy stern footwear on site are over. The Apache Industrial Workwear safety footwear range offers on street style with safety features that are ready for work. Feel fresh and alive on your toes all day long.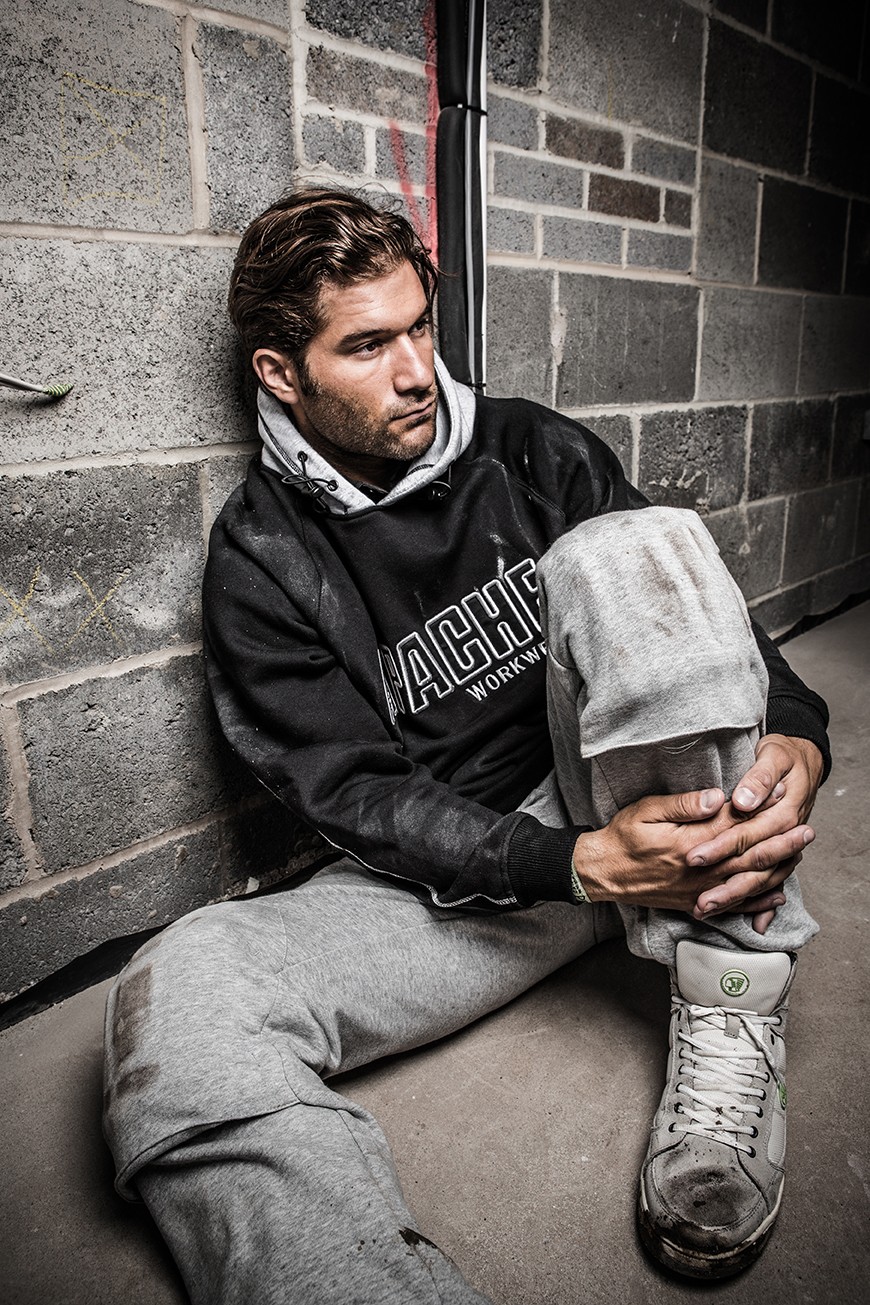 Underfoot Protection - When working in dangerous surroundings, Apache Industrial workwear realise that hazards can come from the ground up. That's why many of their footwear products feature underfoot protection against sharp objects, keeping you safe.
More Handles can provide the full range of Apache Workwear and Footwear. A great selection is available online for immediate despatch at More Handles Workwear.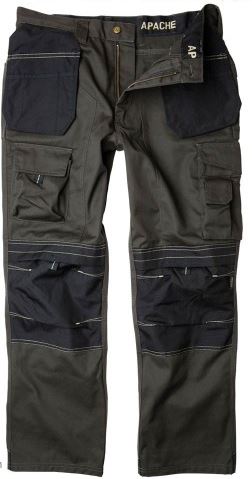 The Apache Industrial Workwear Knee Pad Holster Trousers.
These are a good quality, lightweight 280g polycotton with triple stitching for extra strength. Several useful pockets for phones and tools.
Top Loading Cordura Knee Pad holders. Two Tuck Away Cordura Holster Pockets.
Cordura Trimming to the trouser hems for extra strength.
Available in Black and Grey/Black and in a range of Waist sizes and Short, Regular, Long leg lengths.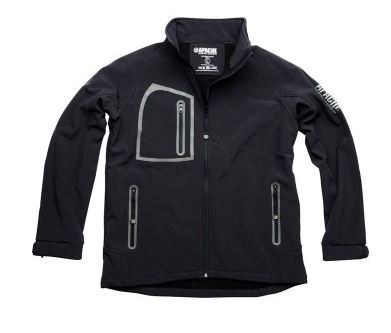 The Apache Industrial Workwear Soft Shell Jacket. This comfortable hard wearing Work Coat has a water resistant outer shell and micro fleece lining. Made with 6% Spandex (don't tell the Mrs) for added comfort and flexibility.
An excellent easy care garment with adjustable draw cord at the waist and adjustable velcro straps on the wrists. Large zip pockets are perfect for mobiles and keys. Black with grey detailing.
Available in a range of sizes.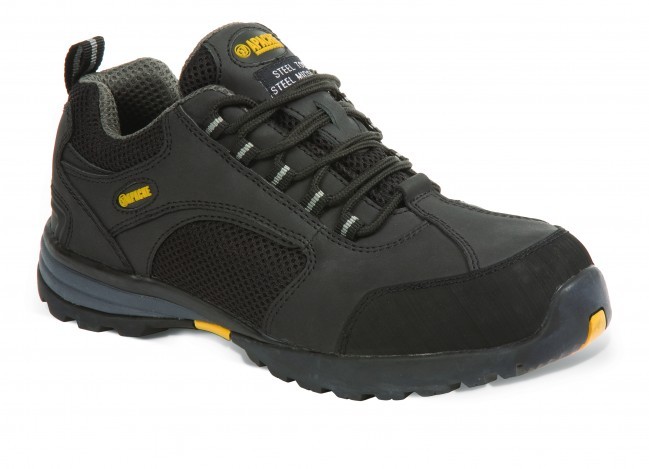 The Apache Industrial Workwear Safety Trainer. This stylish and comfortable black leather and mesh Safety Trainer features an extra padded collar and tongue and a hard wearing scuff trim with 200 joule Steel Toe Cap and Steel Mid-sole.
The rubber sole is chemical resistant and oil resistant, as well as having an anti static double density shock absorption, and heat and penetration resisitant sole. Available in a range of sizes.
We have a great range of high quality, hard wearing, really useful workwear to suit all applications. Buy online now or call and see us at the Kingstown, Carlisle Showroom and see' what suits you sir!'