More Handles Celebrates 10 Year Anniversary in Business.
The More Handles Team are very excited to celebrate their '10 Year Anniversary in Business' with a whole year of special events including
New Product Range Launches
New Website Launch
A New Branch
And other milestones this year to help celebrate the anniversary and to start off the next decade of success.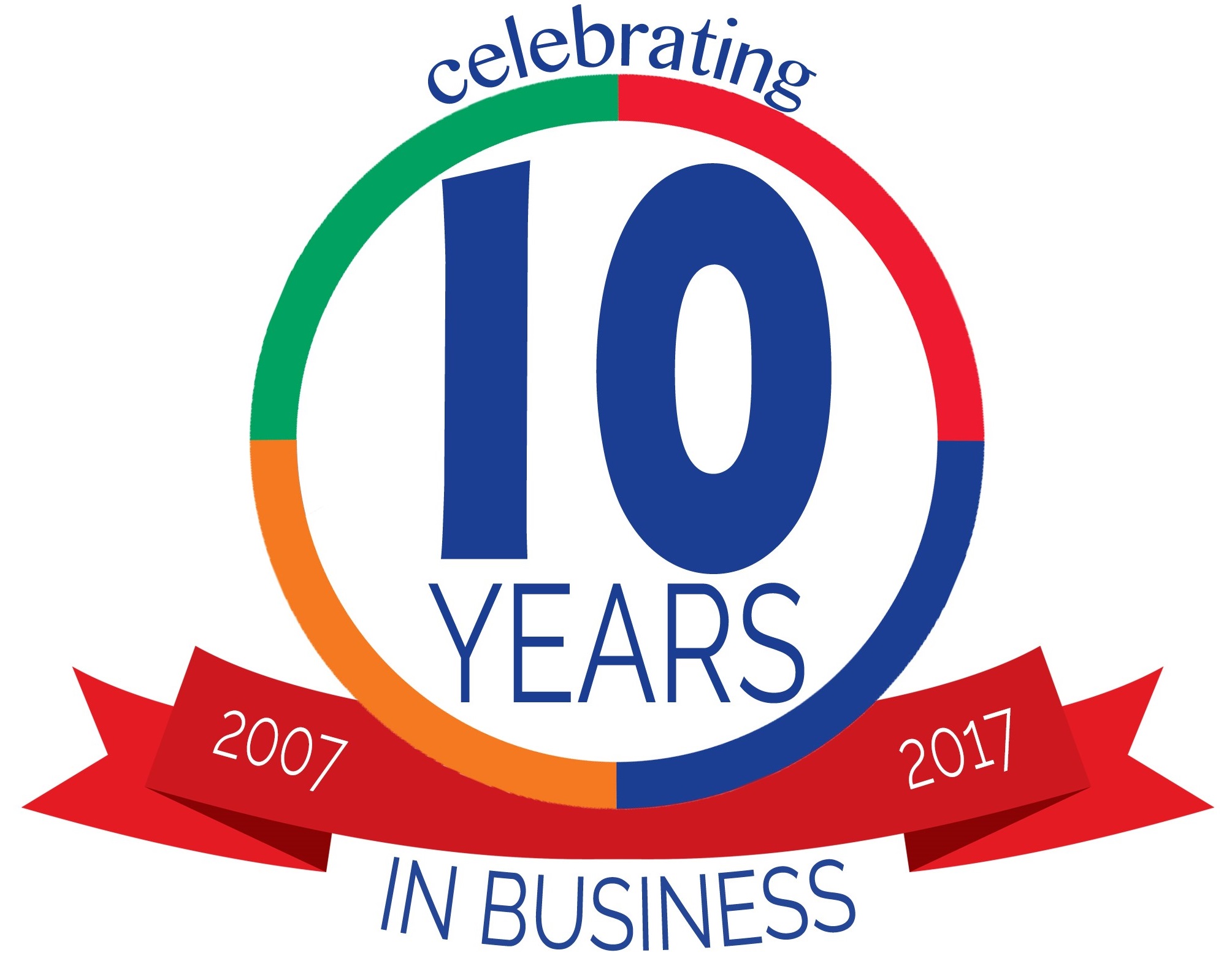 A decade seems like a very long time, so what was going on back in 2007?
Apple launched the very first iPhone.
BBC iPlayer launched.
The new Wembley Stadium was opened.
Gordon Brown became the new British Prime Minister.
We were watching; Britain's Got Talent, Ocean's 13, Pirates of the Caribbean, The Bourne Ultimatum & Harry Potter.
And of course - More Handles launched it's first ever website selling Architectural Ironmongery.

They say 'history repeats itself' - and 2017 seems to be the year for it as we have; A new Prime Minister, Ocean's 14, Pirates of the Caribbean, Jason Bourne, Harry Potter… and we still have Britain's Got Talent!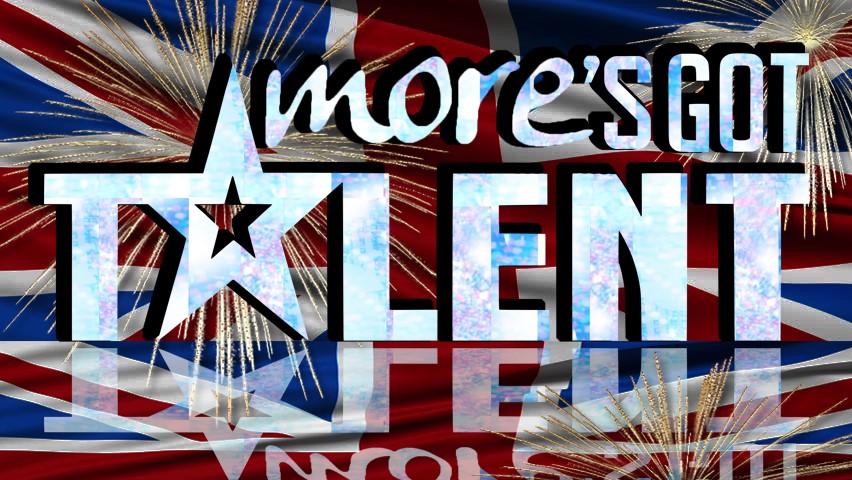 True to form then, More Handles has opened 2017 by launching a brand new version of their industry leading website MOREHANDLES.CO.UK
The new website offers customers improved navigation, mobile friendly access, new product ranges, new images, international ordering, different currencies, order history and so much more. To celebrate 10 years in business we thought back over the years;

Celebrating 10 Years in Business
A decade represents a long time in any business, and certainly for a start-up business like More Handles the first 10 years have seen many changes. We took a few minutes to interview some of the team at More Handles to get their observations of the changes involved.
Paul Rheinbach, MD at More Handles, reflected on the early days;
"I had worked for many years previously at Carlisle Brass, helping to build their company into the UK's largest supplier of Architectural Ironmongery. In 2007 I had the idea to use this industry knowledge and set up a website to focus on the growing internet retail market.
There were very few websites offering quality architectural ironmongery, and so with some friends we decided to set up More Handles. We operated from a small converted cow shed( - no really!), which we turned into a nice little showroom and a small warehouse at the back to ship our internet orders – not really sure if we would even get any.
But we quickly grew from a standing start, and were soon converting more of the sheds into larger storage space and the team grew from just the 4 of us working part time, to a team of 10.
We soon began to expand our product range and changed from offering just the Carlisle Brass range of products to setting ourselves up to offer the largest choice of Architectural Ironmongery in the UK from a huge range of suppliers.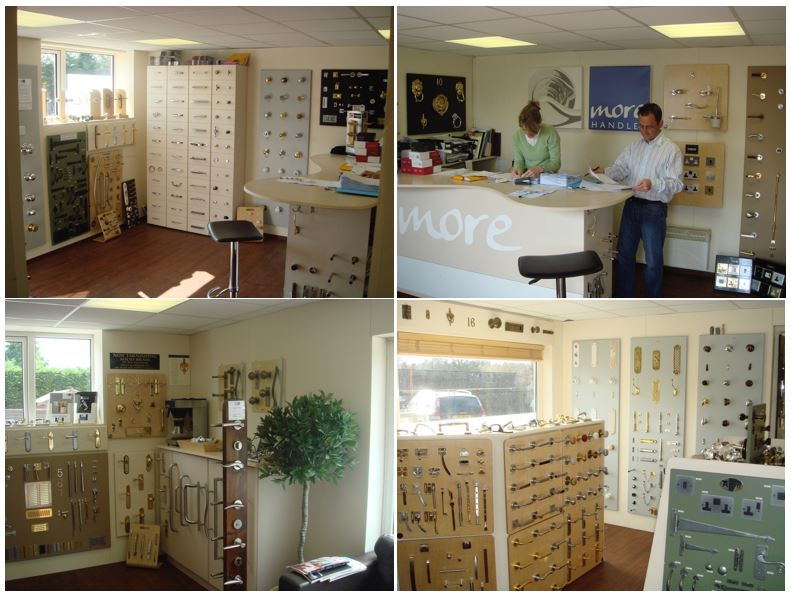 10 years later we now have the most comprehensive range of ironmongery available, including all the main UK suppliers, as well as many international suppliers, and the very best of the 'Made In The UK' manufacturers.
In 2011 we moved the business to a new premises at Kingstown, Carlisle's largest Industrial Estate, and opened a Trade Counter and Showroom. Moving the business from 'clicks to bricks' was a new challenge but opened up new markets for us and introduced the huge range of products we have to the local trade community which was very well received.
We created the UK's largest and most impressive showroom for architectural hardware with large display areas and a comfortable shopping environment. At the same time we opened a Trade Counter to provide the large choice of ironmongery to the local joinery trades as well as specialising in other specialist joinery products."
Stephanie Hunt, Systems Manager at More Handles told us about the company's first website;
"In truth, none of us had run a website business before and so we had everything to learn. Our combined backgrounds in graphic design, customer services and marketing, helped us to set a standard for the website that was an immediate hit with customers, and we focussed on the retail market, rather than the trade market. Providing good images, easy navigation, lots of product detail and customer friendly advice and service meant that the More Handles website became an instant success with customers who were looking for alternatives to the old fashioned Trade Counters or DIY Sheds.
The website has evolved many times over the 10 years, with 4 full rebuilds and many interim changes. If there is one thing you learn about the internet is that you are always trying to keep up with all the technological changes and our customers' ever changing and more sophisticated shopping tastes.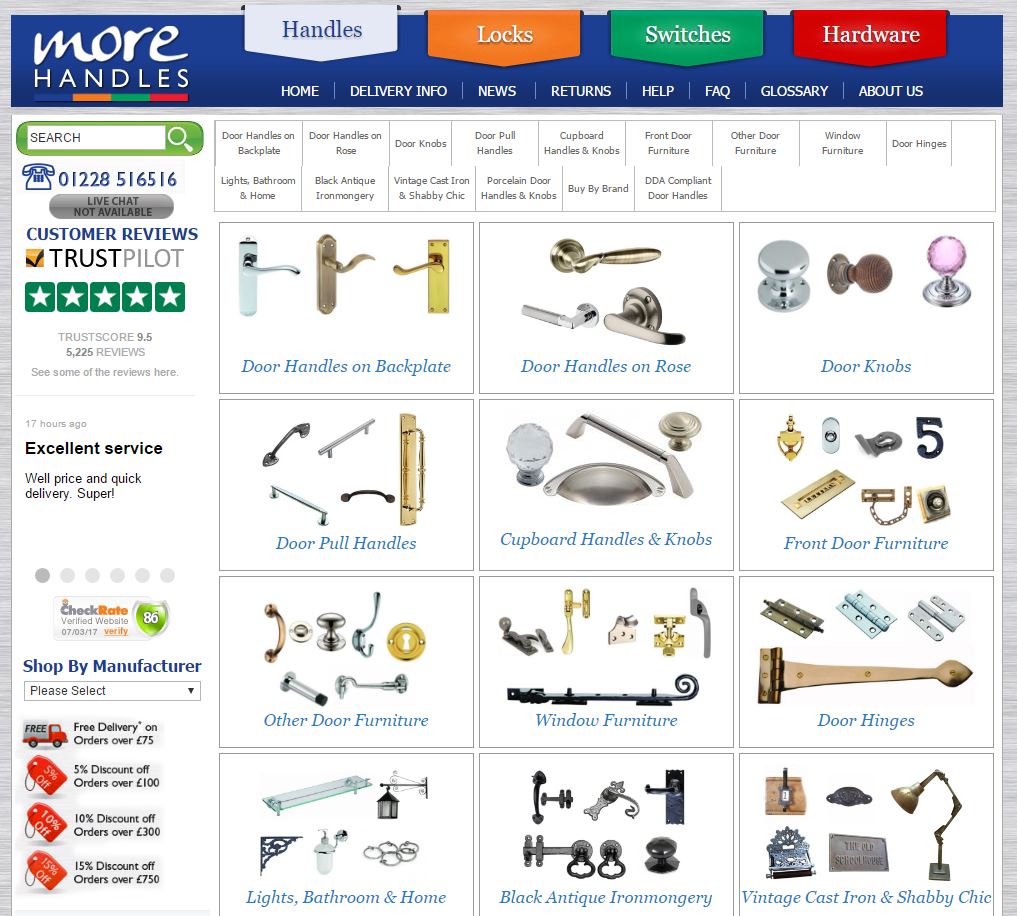 Our latest website launch last month has been another complete redesign, allowing us to introduce many new factors to allow easier navigation around the site, better images, descriptions and videos, and ensuring the site is mobile friendly, and easy for our international customers to use as well."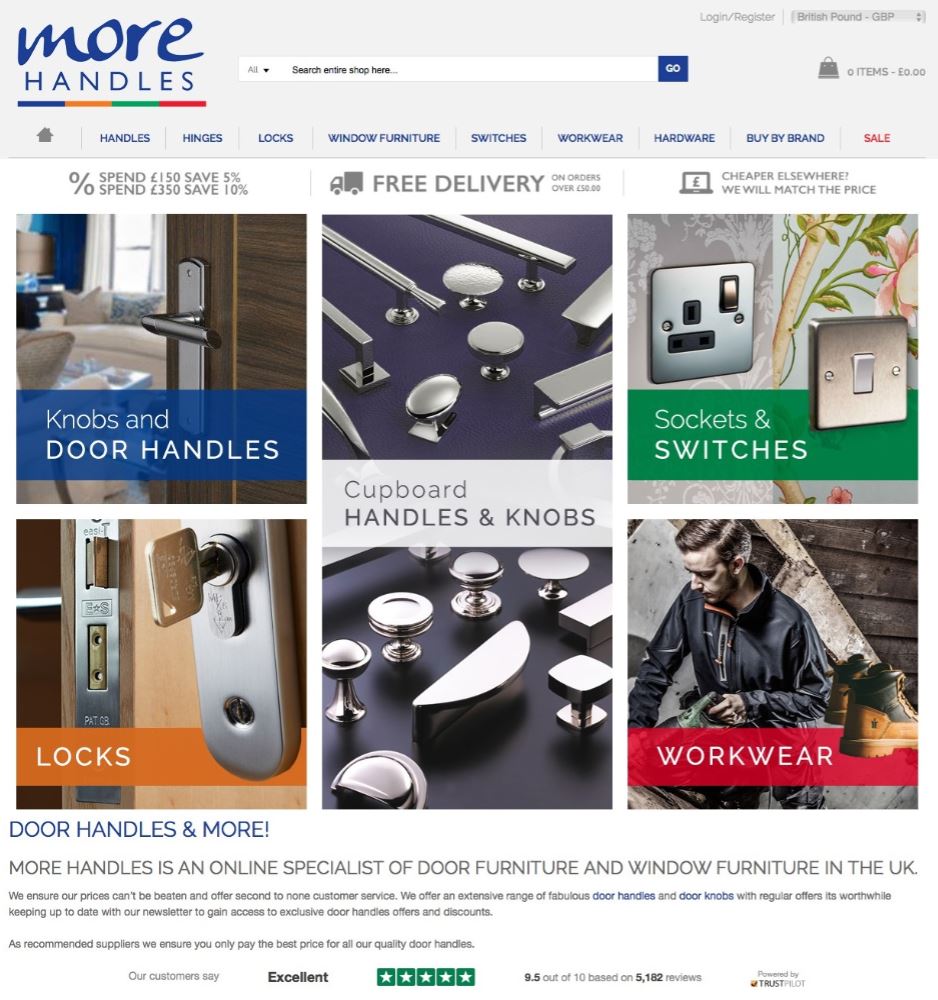 Michael Hunt, Commercial Manager at More Handles remembers some of the milestones over the years;
"From very humble beginnings (Yes, I remember having to break the ice in the outside toilet!) the business now operates two large bespoke Trade Counters in Carlisle & Kendal serving as Carlisle's and the Lake District's Ironmongers. We provide a huge range of products to the public and the trade throughout Cumbria, Lancashire and South Scotland.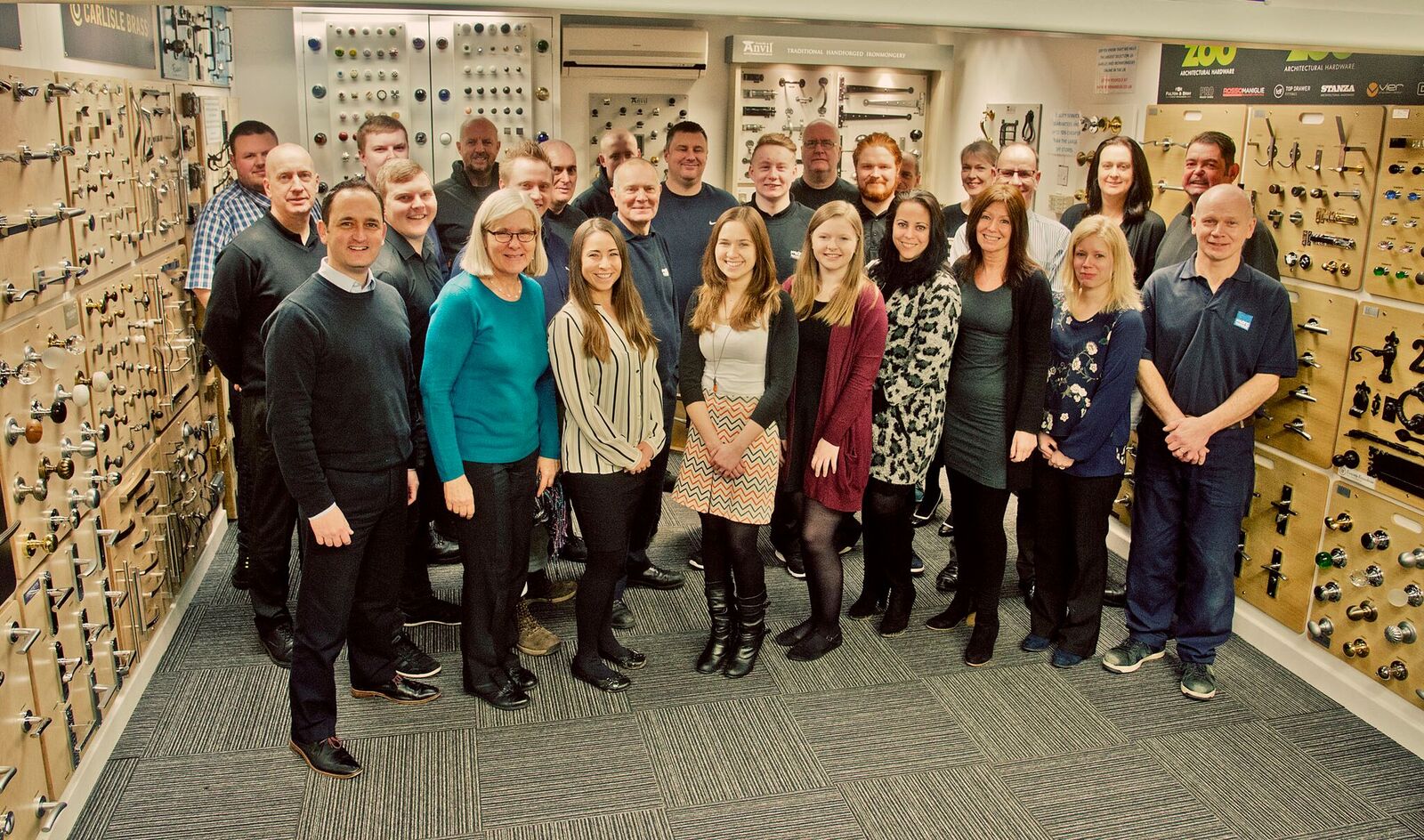 Now with a team of over 35 staff we view ourselves as true 'Door Handle Nerds' and take a real pride in offering the best service available, whether that is to our local customers or across the UK and beyond. We have one of the best Trustpilot ratings for our industry which is consistently maintained at 5 Star Excellent with over 5500 independent customer reviews.

A huge benefit of the internet is that you can reach an audience you never expect, and we ship all over the UK and also regularly deal with customers in Russia, USA, Australia, Europe and beyond.
Our product range has expanded over the years to provide a full range of Architectural Ironmongery along with Tools, Fixings, Joinery Supplies, Electrical Switches & Sockets, Workwear, and more.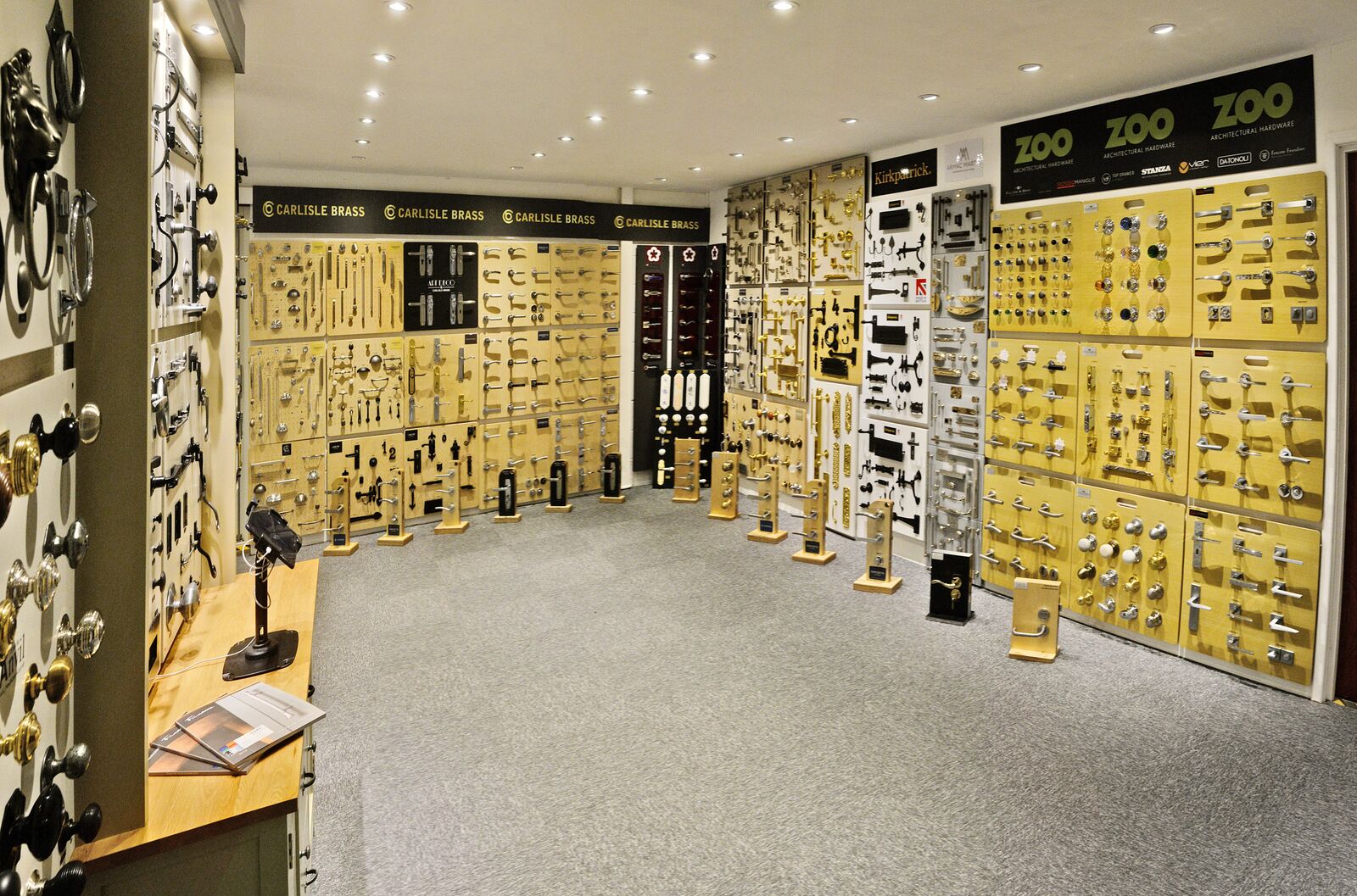 Our vast product range means that over the years we have developed strong relationships with many interior designers, property developers and architects, leading to very varied and interesting projects including famous London Hotels, many Theatre Set designs, lots of Film Studio and TV programmes, and many Celebrity Clients over the years.
More Handles has also always been keen on community involvement as a company, and over the last decade we have been involved in many charity events, including sponsorship of various events locally and nationally, regularly helping out with BBC's DIY SOS programme, being involved with Carlisle Ambassadors, Eden Valley Hospice, Cash 4 Kids and many more."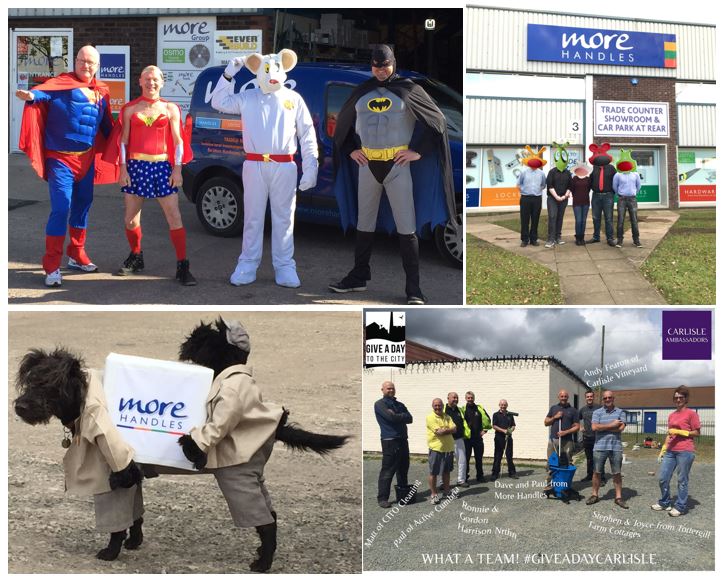 Paul Rheinbach continues;
"The first 10 Years have certainly been interesting. Setting up a business in the teeth of the recession definitely brought some challenges, but as I look back over the years I am proud to see a flourishing local business which has the all the advantages of a family feel, but it is able to compete on the large national and international markets.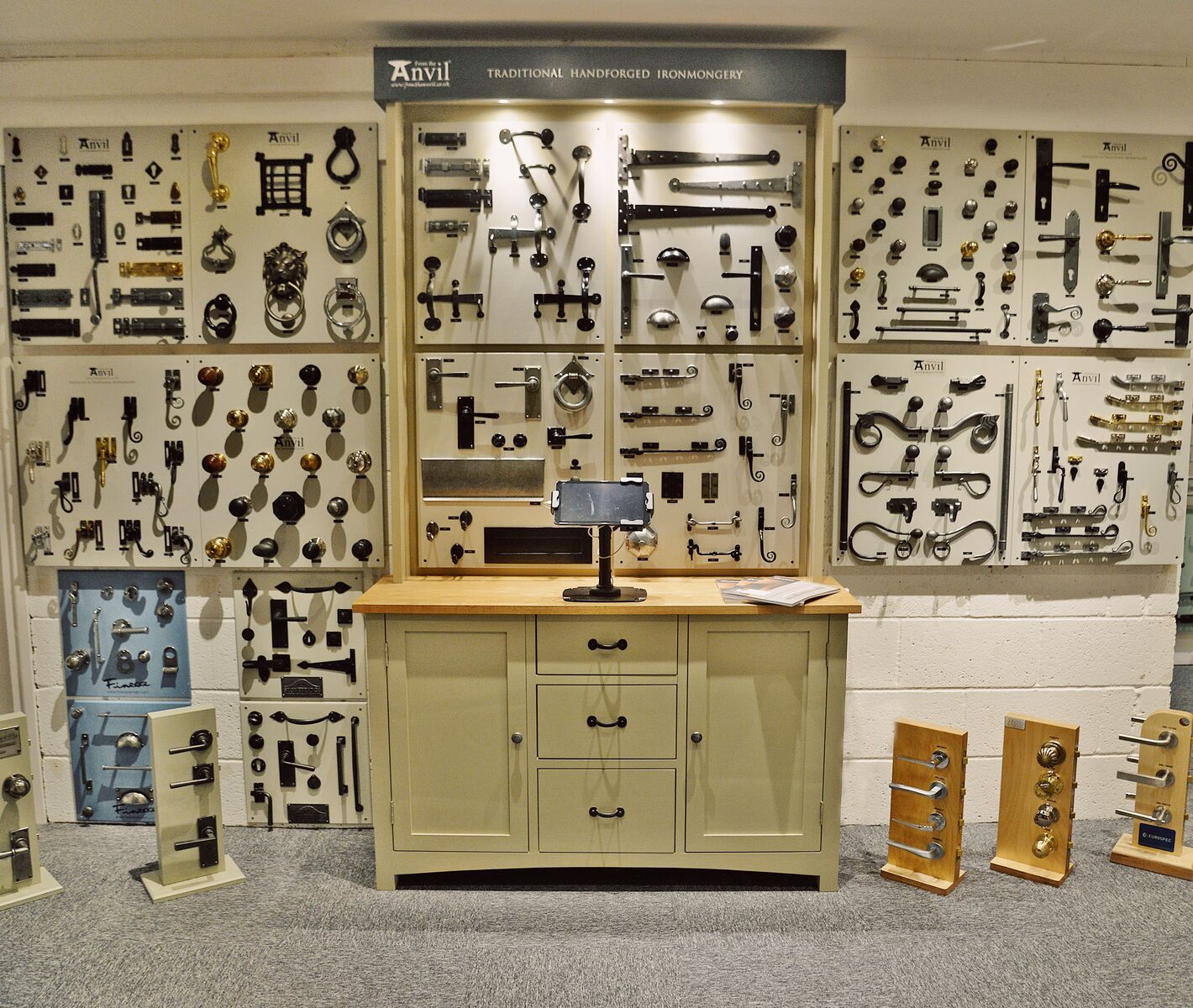 More Handles core values of providing 'More Value, More Choice and More Service' shows in the constant effort to put the customer first. Detail is the key in choosing our product ranges, where we ensure that the best quality ironmongery is available across a huge range of styles and designs to suit every application. No other Architectural Ironmonger in the country has more choice available to their customers.

This 10th year has seen us launch a new branch in Kendal, and a new version of the industry leading More Handles website. There are many more plans in place to make the next 10 years even more successful, and I would like to take this opportunity to thank all our staff, customers and suppliers for their continued support, and we look forward to the next decade of success."