Finesse Design, of County Durham England, have just launched some new additional product designs to their Award Winning range of solid pewter door handles and solid pewter cupboard handles.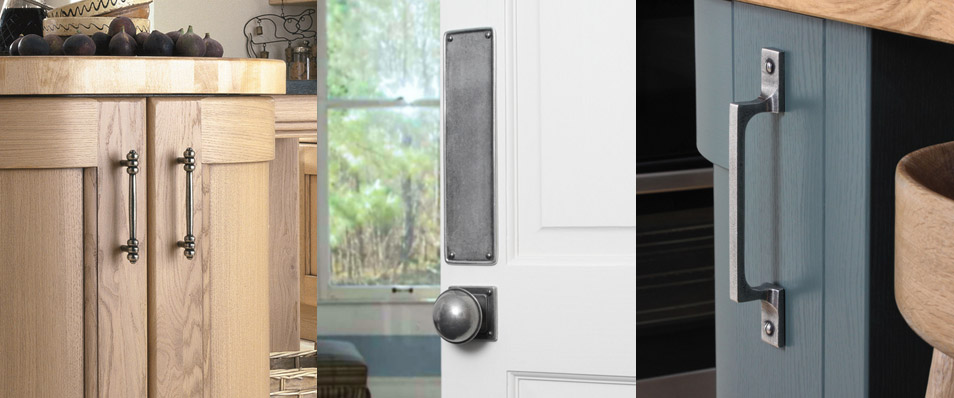 Pewter is the perfect choice for door handles and cupboard handles for your home. The natural look has a distinctive warm and tactile feel, and as all their products are hand made from solid pewter the unique natural finish does not rust or degrade, making it a perfect lifetime product for your home.
Finesse Pewter New Designs
We are very pleased to announce that Finesse Design have released lots of new designs to their award winning range of pewter door handles and pewter cupboard handles.
New to the Door Hardware range is the Lincoln Door Knob and Wexford Door Handle.
Finesse Pewter Lincoln Door Knob;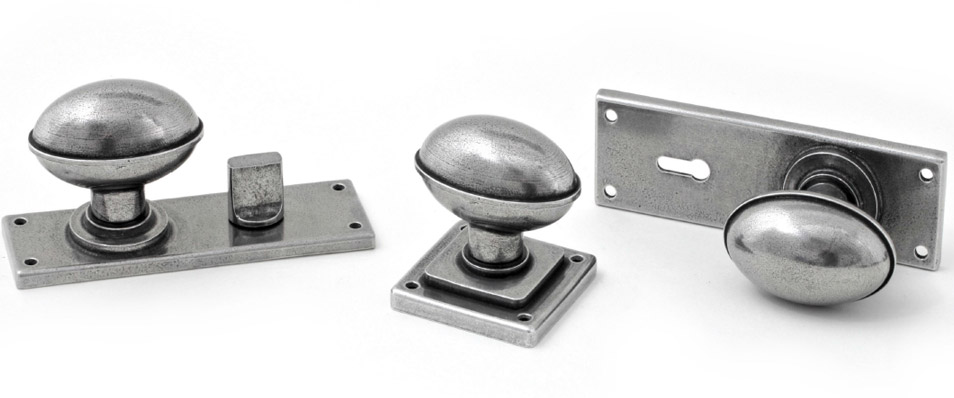 The new Lincoln Door Knob is available on the complete range of backplates and roseplates similar to the rest of the Finesse Pewter ranges. This means the knobs are suitable for all standard door applications including bathroom, and key lock doors.
The elegant design of the door knob takes the familiar Finesse Beamish Door Knob and elongates the design into a traditional oval shaped door knob. As well as being aesthetically pleasing the oval shape is easier to hold and operate.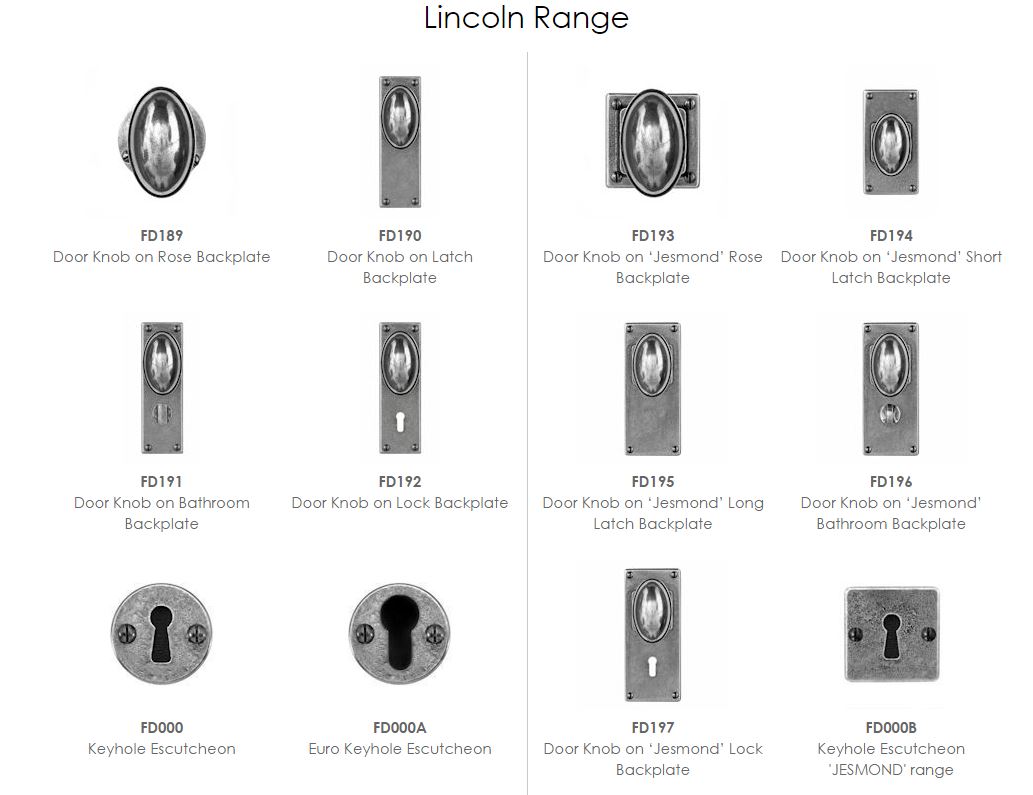 Finesse Wexford Door Handle;
New to the door handle range is the Wexford Lever which has also been produced on all the standard pewter backplates and roses to give a full choice across the range, including the quality multi-point handles.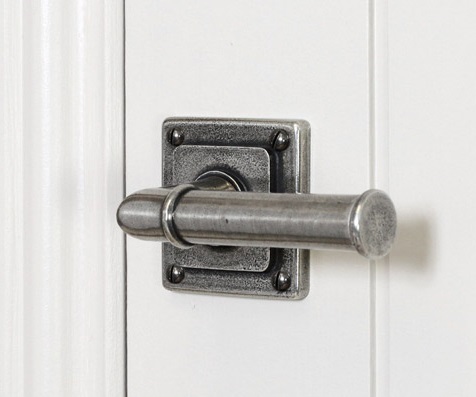 The design of the Wexford Door Lever is similar to their best selling Durham Door Handle but has a more clean and simple design to the end of the lever.
A new range of accessories have also been released, particularly useful are the new Pewter Front Door Hardware products that have filled a gap in the range to allow the Finesse Hardware range to be used on your external doors as well.
There is now a Pewter Centre Door Knob and Pewter Door Knocker, along with the Pewter Letterplate and Pewter Cylinder Pull.

Pewter is an excellent choice for external use as the material cannot rust or corrode and is easily maintained with a simple cleaning procedure.
See our related Blog Post on How to Care for Pewter Hardware.
Made in the UK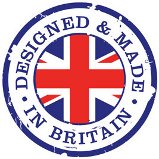 Finesse Design are rightly proud of their British heritage. The company operate from a state of the art production facility in beautiful County Durham, North England. Here skilled craftsmen have developed a unique process of hand finishing the pewter metal which gives the lustrous tactile quailty to all Finesse Design Pewter Hardware.
Ian Smith is the deisgner behind the award winning range of pewter hardware. Ian was interested in design from an early age, becoming a silversmith with his own hallmark at 16 years old, which he credits to having grown up in the same village as the famous sculptor Henry Moore.
A chance meeting with an interior designer led him to start designing and manufacturing door hardware 15 years ago, and become part of the DJH Group in 2005.
See our related Blog Post on the Finesse Design Pewter Manufacturing Process
More Handles provides the entire range of Finesse Design pewter hardware much of it from stock for next day delivery. Please view the complete range on our website, or feel free to give us a call and we can talk through any requirements you may have, TEL 01228 516516.