Window Furniture and Dressings
I recently embarked on a journey of window dressing. Oh what a glamourous life I lead! Anyway this sort of epiphany hit me while drinking my coffee and staring into space (a usual afternoon activity) and a bird outside happened to distract my gaze and it happened to fall upon the window itself.
Oh my word, speechless is what I was left with, how could I have allowed the windows to look so grim? Once a beautiful example of pristine sash windows and now? Well I think speechless covers the answer to that!
In my head without looking, I thought they looked like this: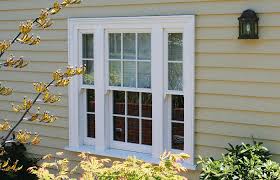 However, reality advises that they actually resemble this: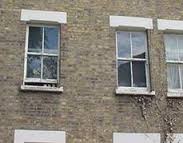 So what do I want to do with these windows? Well I think first things first, we need to look at the state of the wood. It's not that great but then again not bad enough to require replacing, phew!
A handy little miracle in a tub/e is Omos's Wood Filler this handy wood putty is quick drying and can be sanded once dry, so needless to say I set out on filling the bits that need the extra care. After drying and sanding I wanted to ensure that the wood would remain as highly protected as possible (I am not one to repaint on an annual basis!) therefore I conducted more research and yet again Osmo came to the forefront. They recommend to use a top oil first followed by the wood wax finish protector which is available in white and other colours.
Next step – my favourite bit – shopping! So now I can re-dress my windows with some lovely new window furniture as the current bits look very dull and the new looking wood is not justified with the current fittings! Well thankfully it's not a huge list, it helped knowing that I did not need to replace the fasteners so it was now a case of looking for a brass coloured sash window lift.
Now sahs window lift is purchased and added I just gave the other bits of window furniture a good old spit and polish so not to be out gleamed by the new sash window pull!
Although my windows look pretty darn good (if I do say so myself) there was also a part of me thinking about purchasing maybe a blind or two, however this would open up a new can of worms in itself. Therefore to help those considering buying a blind, here's a helpful handy measuring guide by Dunelm Mill: How to measure for blinds