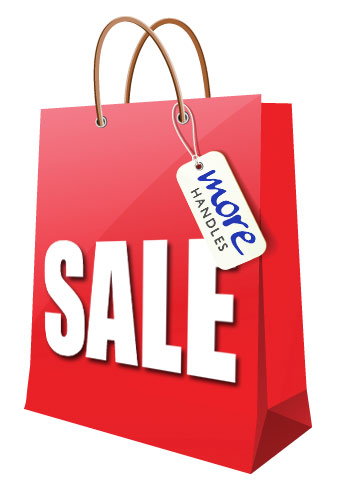 Within More Handles Lights, Bathroom & Home section you can find a mass of accessories so you can alter, update and improve your home inside and out. You are sure to find an authentic, unique item to add a touch of style to your home. These accessories range from lights, lamps and candle holders and fireside accessories to help you create a decorative effect and offer great functionality.
Our curtain poles and accessories includes curtain poles and curtain fittings, supplied by From the Anvil who have been designing and making ironmongery in the traditional way using forged steel for over fifteen years. With this manufacturing technique, each piece is hand-crafted, so they can combine strength with elegant detailing on each item.
The wall and shelf brackets from the More brand are available in an antique iron finish which is not readily available elsewhere. They are cast from iron that goes through a 5-stage process and have no artificial coatings to ensure the genuine antique iron ages naturally over time.
We also have a new selection of lighting fixtures, the lamp-shades are currently available in cream and rust finishes. There are a variety of candle holders to suit a wide range interior design themes, from heart-shaped and Gothic designed wall-fixed pieces to small hand-held candle holders, these items are handforged from cast iron and will naturally age into an antique iron finish over time.
Our bathroom fittings offer bathroom accessories to create little alterations and additions to enhance and update your bathroom or washroom. We have bathroom shelves and trays, soap trays and dishes and towel rails and rings to ensure you can keep your bathroom looking fresh with essentials stored away. Essential bathroom fittings such as paper holders, toilet brush holders, mirrors and accessories and robe hooks are also available.