The beautiful, traditional, Sash Window. A classical English design used in countless Georgian and Victorian buildings and still a popular choice today.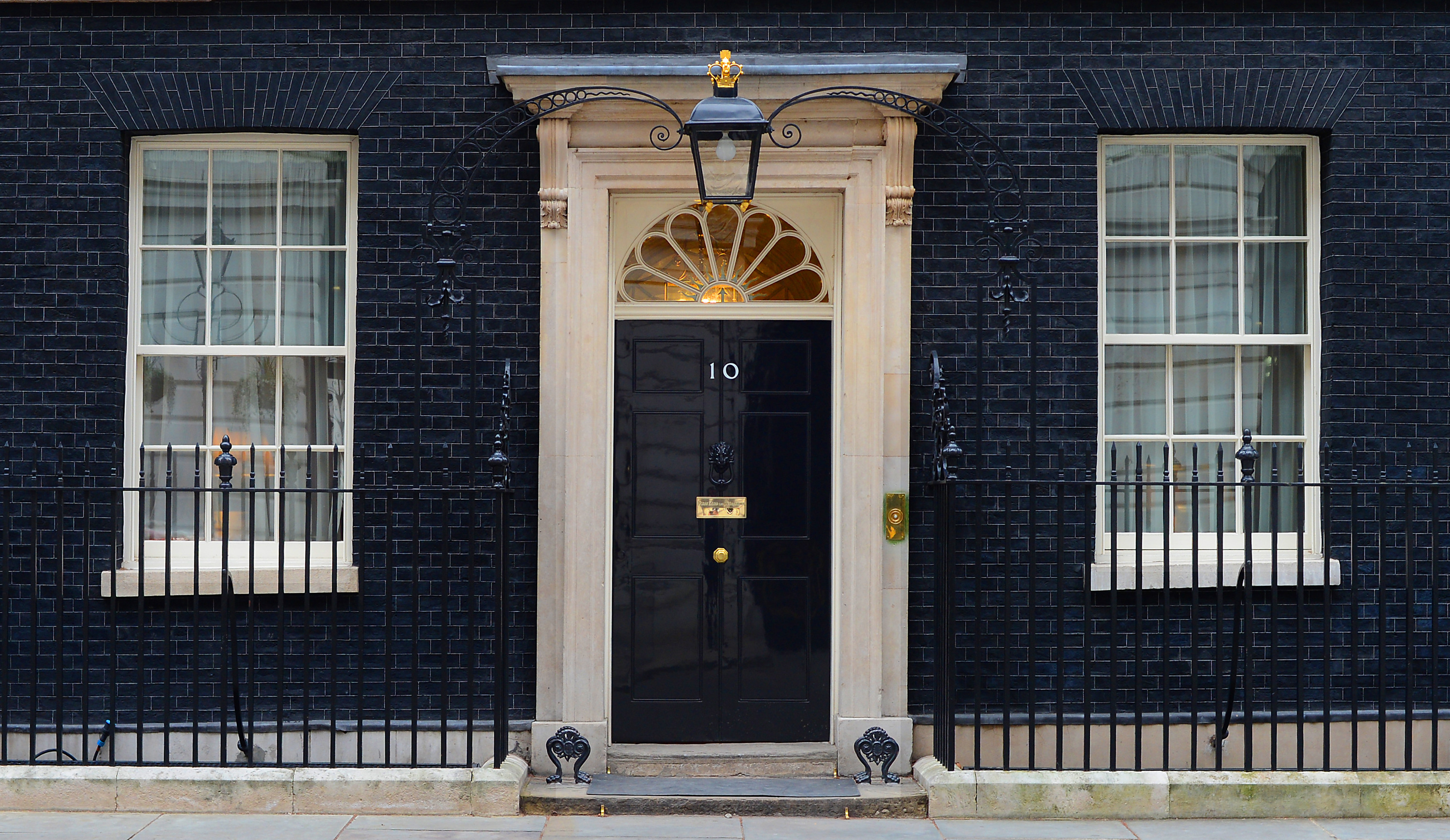 These might be the most famous Sash Windows in the world but of course security at No.10 Downing Street is already pretty well covered. However, assuming you do not have the luxury of your own personal policeman guarding your property we have a clever little solution for securing and locking your own beautiful Sash Windows - the Sash Window Stop.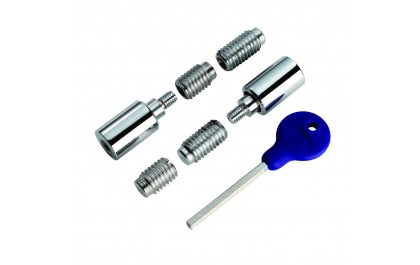 Sash Windows open by sliding up or down, with the weight of the window balanced within the window frame. Sash Windows usually have a central fastener to hold the two windows closed together, however this is not particularly secure when put under any strain such as an intruder may use. To compensate for this we rcommend fitting a Sash Window Stop to the inside of your windows. When fitted these small stops prevent either window from sliding past the other.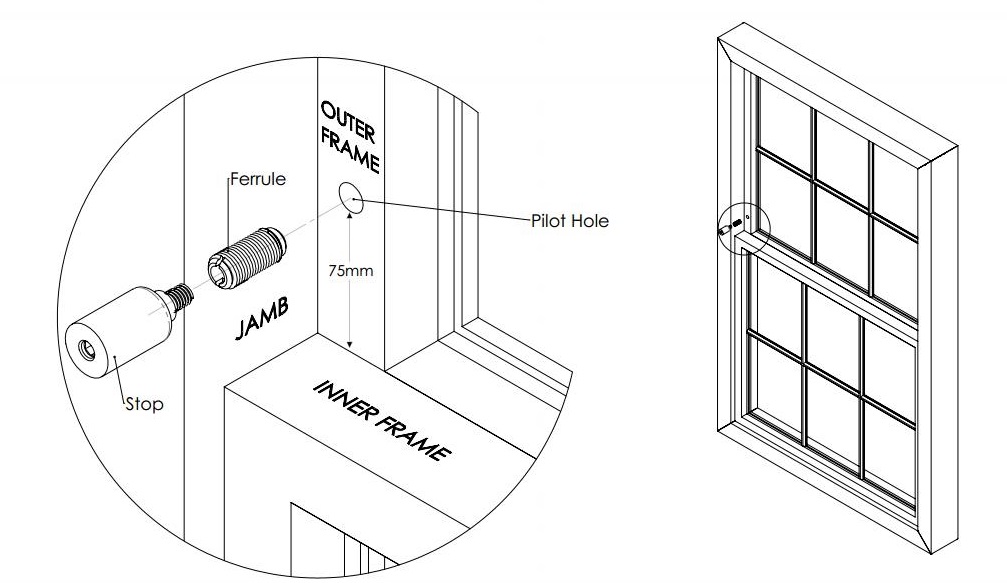 The small threaded ferrule is easily fitted to the outer frame of the window by drilling a 9mm pilot hole and then screwing the ferrule into position (use some washing up liquid to help if it is tight). The hole should be drilled as close to the bottom inner sash as possible to keep the windows completely shut. In addition you may wish to fit an additional ferrule at approximately 75mm to allow for the windows to be opened slightly for ventilation. Our Sash Window Stops are provided with 2 ferrules each stop to allow this feature.
The Sash Window Stop is simply screwed into the ferrule, however it can only be removed with use of the matching allen key. Sash Window Stops are sold as pairs and we generally recommend that they are fitted in pairs to each side of the window. This is especially recommended if the window is wider than 600mm.
We have Sash Window Stops available in a range of finishes to suit your decor, and available from Carlisle Brass and Fulton & Bray to assure you of excellent quality fittings.
The choice is yours then, either fit the simple Sash Window Stop or employ your own personal police guard!
Please feel free to contact one of our sales team if you have any questions about Sash Window Fittings at More Handles on 01228 516516.