More Handles Hardware - Everything for the Joiner and DIYer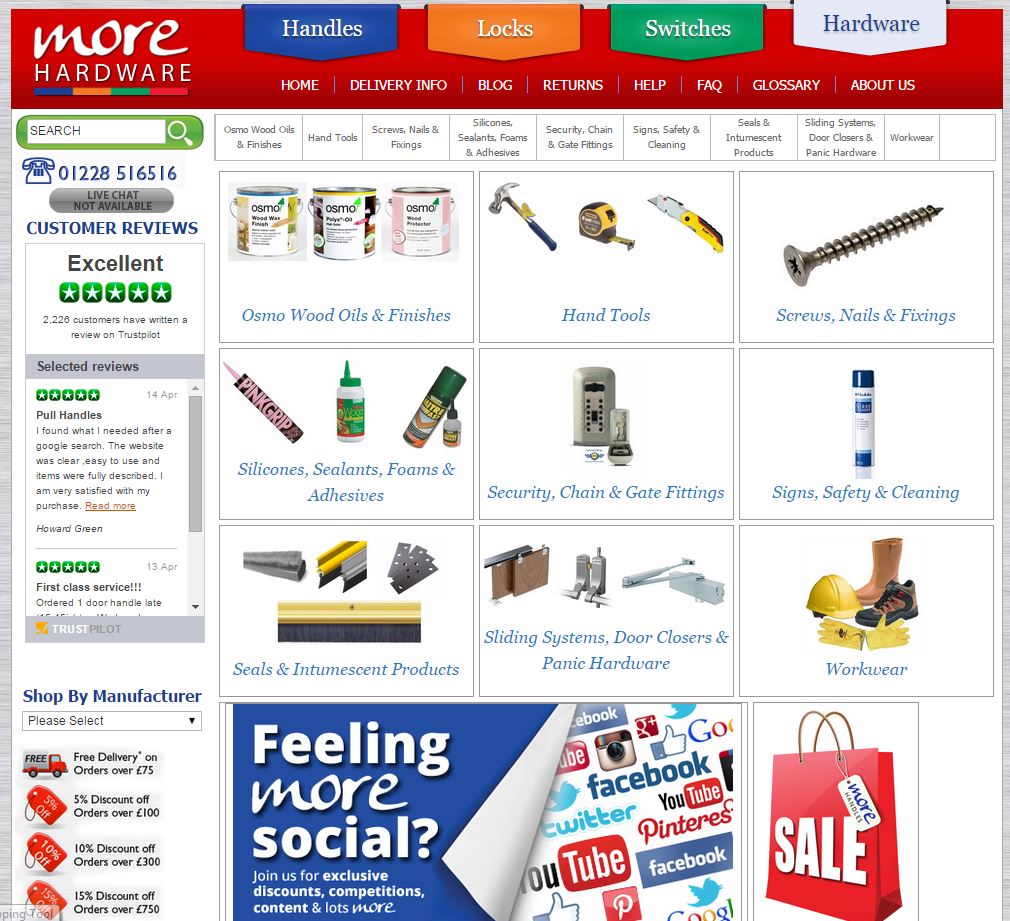 You already know us for our unbeatable range of door handles, cupboard handles and ironmongery - Did you know that we also have a great range of Hardware online too?
Using our decades of experience in running a Trade Counter for the Building and Joinery Trade we have taken our best sellers and offered them online as well.
The Hardware Tab on the More Handles Website opens up a range of categories to provide tools, supplies and products that are specifically sourced for the Trade. Joiners, Builders, Furniture Manufacturers, Kitchen Fitters, Property Developers and the keen DIY Enthusiast will find a great range of high quality products at low internet prices.
The OSMO Section offers the complete range of OSMO Wood Oils and Finishes. The perfect choice to finish wood in any application, allowing a natural oil based protection that is unbeatable in quality and application.
The Hand Tools Section includes a great range of Hammers, Screwdrivers, Chisels, Knives, Levels and more. We only offer the better quality products from brands such as WERA, STABILA, STANLEY, BAHCO and others.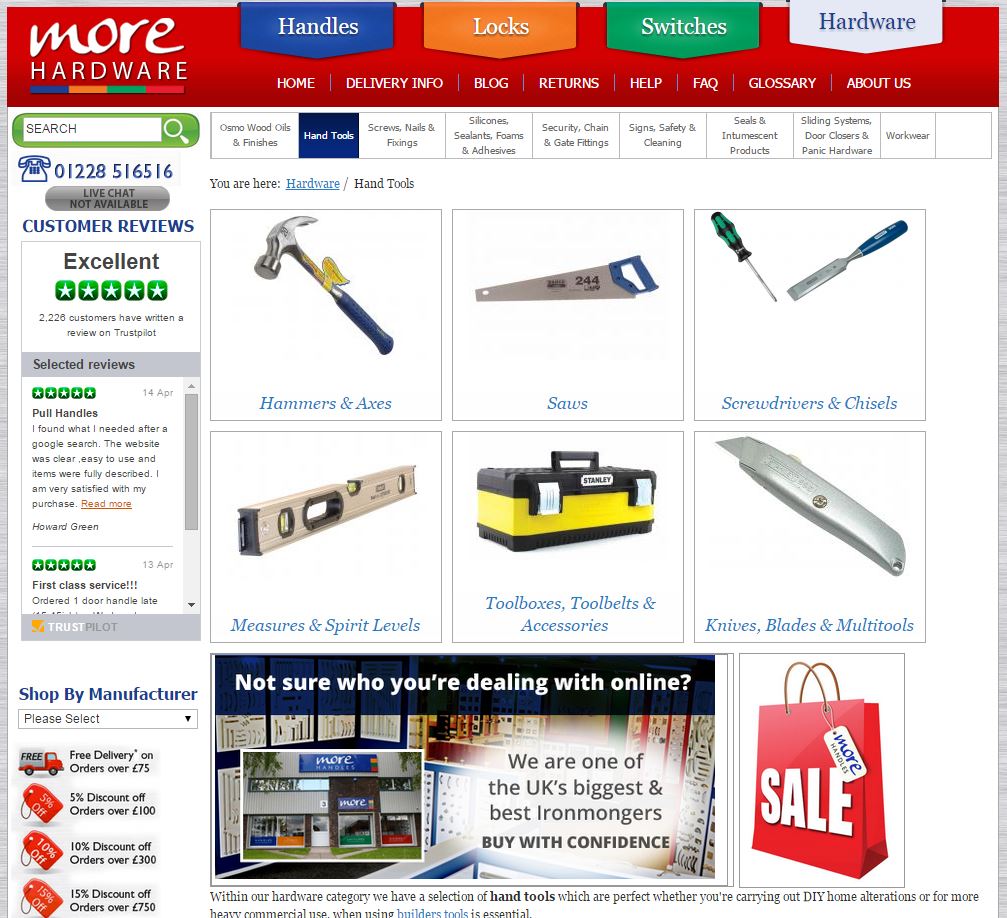 The Screws and Fixings Section has the industry leading TIMCO range of screws and fixings. Many of their ranges have patented designs that really make a difference.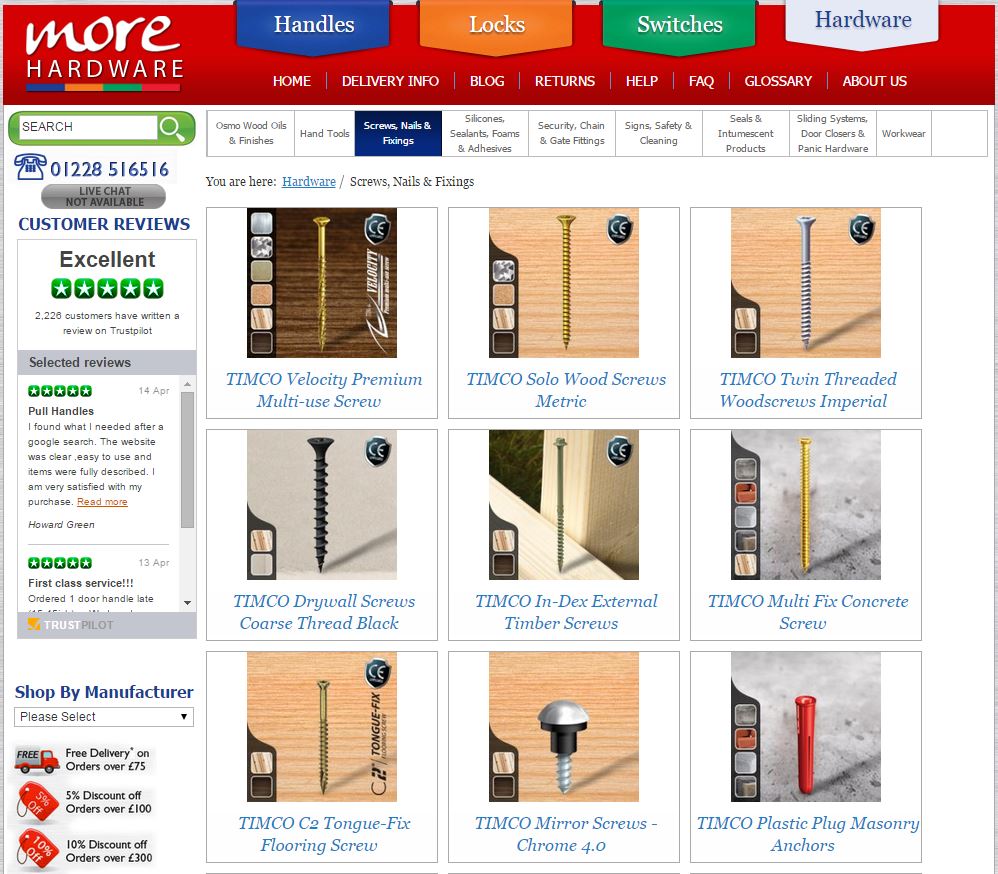 Silicones and Sealants from EVERBUILD and DOW CORNING cover a range of applications and uses, and again provide class leading technology in their ranges of products, that all help to create a professional finish.
The Sliding Systems supplied from COBURN, and Panic Hardware from EXIDOR, mean that the job can be done with confidence that the installation will be good for years to come.
The Workwear Section supplying the APACHE range of clothing, foot wear and safety wear, means that you can also create the right image for you and your team on the job.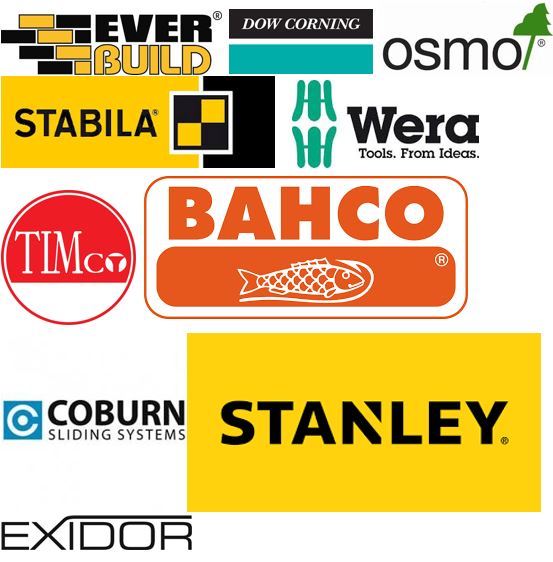 These are some of the products that we are regularly asked for and supply every day to the joiners and builders at our Trade Counter, so we know they are tested and preferred by those who need quality reliable tools to get the job done!
More Handles also offer an excellent Trade Discount Scheme for genuine joinery and building businesses. This great scheme allows you to benefit from a permanent 15% Discount off the More Handles Website prices. This allows you to access some really fantastic prices. We just ask that you complete a simple application to allow us to confirm your bona fide Trade status.
Come and see what we have available online and give us a call to discuss arranging a Trade Specific Discount for your business.
WEB - www.morehandles.co.uk
TEL - 01228 516516