Read More
CARLISLE COLLABORATES TO "GIVE A DAY TO THE CITY"
"Give a Day to the City" has been a dream of Carlisle Ambassador's Andy Fearon for some time. When he presented this concept to the Carlisle Ambassadors meeting in March, he realised that by collaborating with so many positive people the dream could become a reality.

Read on to see how you can join in this week in Carlisle...
Read More
More Handles You Tube Video Channel
We know the pain of shopping online, and trying to make a decision on what to buy from just a simple photograph. At More Handles we have added over 250 Product Videos and How To Fit Guides, to provide you with 360 Degree Rotational Views of our door handles.
Read more to find out about the More Handles You Tube Channel.
Read More

Read More
MEET THE TEAM
WELCOME! Meet the team behind More Handles, one of the UK's biggest and best Architectural Ironmongers.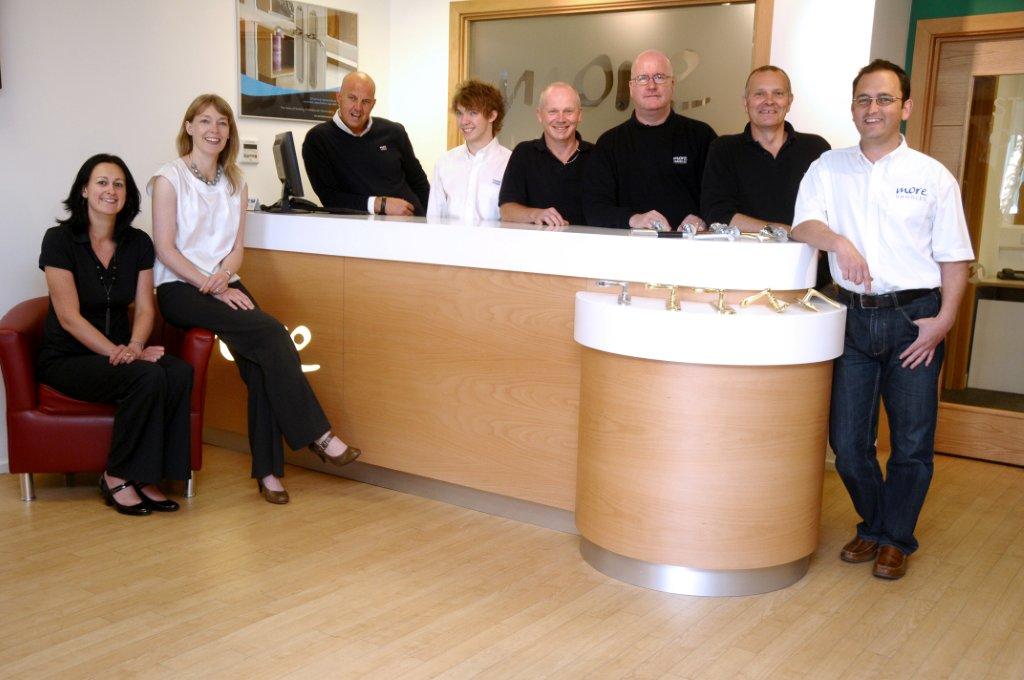 We started as a small family firm back in 2007 with just four of us. That has grown to be a much bigger company, with currently over 20 staff, but we still aim for a 'family' feel with everyone on the Team. So come and have a look and see who's who…
Read More
New Delivery Team at More Handles
More Handles Architectural Ironmongers have a unique and very special Delivery Team.
Ronnie & Ronnie our new Dog Duo are ready to deliver your parcels of door handles and hardware.
Come and see the world's first Architectural Ironmongrels!
Read more to see the Video of them in action - They are cute, but they are not the smartest employees we have!
Read More
More Handles Hardware - Everything for the Joiner and DIYer
You already know us for our unbeatable range of door handles, cupboard handles and ironmongery - Did you know that we also have a great range of Hardware online too? Using our decades of experience in running a Trade Counter for the Building and Joinery Trade we have taken our best sellers and offered them online as well.
Read more to find out about More Handles Hardware
Read More
More Handles is Pleased to Announce the Official Launch of Their New Website
So - What is new?
Everything! This has been a completely new website right from the start!
Read More
If you are looking for door handles to go with your home decor then More Handles is just the place for you.
Read on to find out more about our handles, they are both unique in quality and design, our door handles will be great for adding a new touch of style to your home.
Read More
More Handles stock the widest range of handles from leading brands like Carlisle Brass, From the Anvil and Ludlow Foundries. The superior quality of our door handles, their exclusive and extensive designs and finishes range from simple to luxurious, we can provide the handles you need to enhance the look of your doors. Take a look online today!
Read More