More Handles is the supplier of choice for all Carlisle Brass Door Handles, via the internet, phone or through their showroom in Carlisle. More Handles supply the entire range of door handles and door knobs from Carlisle Brass and the rest of the Carlisle Design Group.
Carlisle Brass
was established in the mid 80's and has become the UK's number one wholesale distributor of Architectural Ironmongery. The bulk of their products include door handles, door knobs, cupboard handles, door knockers, eclectrical switches and sockets, locks, latches and various other items - the majority of which, are made from solid brass, and are available in a variety of finishes such as chrome, satin chrome and bronze.
Carlisle Brass is the parent company at the head of a larger group containing three other large companies that cover several different markets including: locks and specification door hardware for the commercial sector through
Eurospec
, and high specification switch plates and sockets through
Eurolite
. Their excellent reputation for quality and value has assured the Carlisle Group their enviable position as number one in the UK.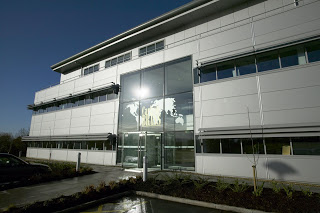 More Handles is located round the corner from the Carlisle Brass Warehouse and Head Office, and as such is able to supply any Carlisle Brass products on next day delivery, regardless of quantity. Our close relationship with Carlisle Brass is more than just location, as some of the directors here worked at Carlisle Brass for many years helping to build the company's success.
More Handles is the leading supplier for Carlisle Brass products through it's online site
http://www.morehandles.co.uk/
available to both trade and public, and through their bespoke showroom in Carlisle.
If you have any questions regarding Carlisle Brass products please contact More Handles at any time.