The charm of crystal knobs:
While recognizing suitable doors for your home can be tedious, the task of finding matching and gorgeous door knobs can be even tougher. More Handles makes this task simply effortless. We take great pride in boasting a wide array of designs and finishes, which will help you create the look you want to give to your doors. If you're looking forward to giving your doors a glamorous look, then choose from our crystal door knob collections. The shine and magnificence of these knobs can bring elegance to your doors. If you're looking to add sparkle and zing to your doors, then our crystal knobs from Swarovski will certainly do the trick.
Swarovski range:
Crystal door knobs from the Swarovski range can simply brighten up the world around you. This is a well known brand that produces an increasingly famous range of crystal knobs. This brand uses several varieties of coatings to render different qualities to the glass. All our crystal knobs come in fascinating designs and eye catching colours. They are simply superb and the cuts and shapes of these door knobs are unique and flawless. The Swarovski Crystal Door Knob - Small Round Crystal is a trendy and stylish knob that has a piece of crystal embedded on the front and side that can instantly give your doors a real touch of class. The cylindrical shape makes it perfect for both contemporary as well as traditionally styled homes.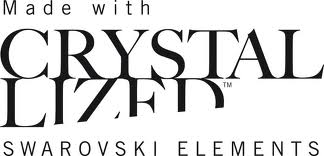 For striking pieces of door knobs that can make your doors and homes sparkle contact us at More Handles Unit 3 Grearshill Road Kingstown Ind Est Carlisle CA3 0E Tel: 01228 516 516 Fax: 01228 401 847 E: sales@morehandles.co.uk