From The Anvil - Traditional Hand Forged Ironmongery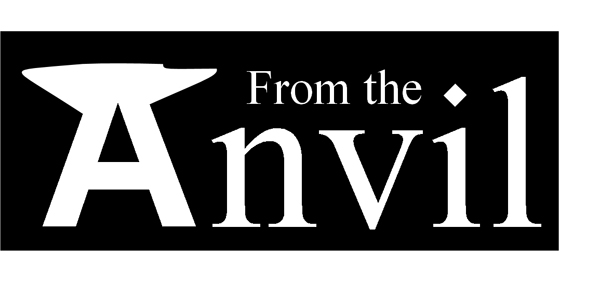 It can be difficult sourcing the correct ironmongery for a period property restoration. Trying to find an authentic and traditional design for door fittings in amongst the mass produced modern designs can almost feel impossible!

Here at More Handles we specialise in providing a range of traditionally hand-forged ironmongery that is perfectly suited to help you create and maintain the look of your period house. One of the best manufacturers still using traditional hand-forged English blacksmith methods to create a beautiful and unique range of ironmongery is From The Anvil.

From the Anvil are a traditional blacksmithing company, set amongst the Mid-Wales hills. They specialize in designing and creating traditional and authentic hand-forged ironmongery.
The From the Anvil range is steeped in tradition, where age-old and timeless ironmongery designs are brought back to life, re-imagined, and on certain products, given a contemporary twist to help them meet modern standards for ease of use and longevity, whilst still maintaining the tangible feel of authenticity which sets this range apart from its mass-produced competitors.

In the From the Anvil range, each individual piece is hand-forged by master craftsmen using traditional English blacksmithing methods. This means that no two pieces are identical, each one a unique yet functional work of art that will only enhance its setting.

The From the Anvil range encompasses all manner of traditional pieces of ironmongery which have had their place on British doors for centuries. Including simple hand made nails, the classic Thumb Latch and T-Hinges, and Cottage Latches these are perfect for old buildings that give the look of the ironmongery having been there for many years.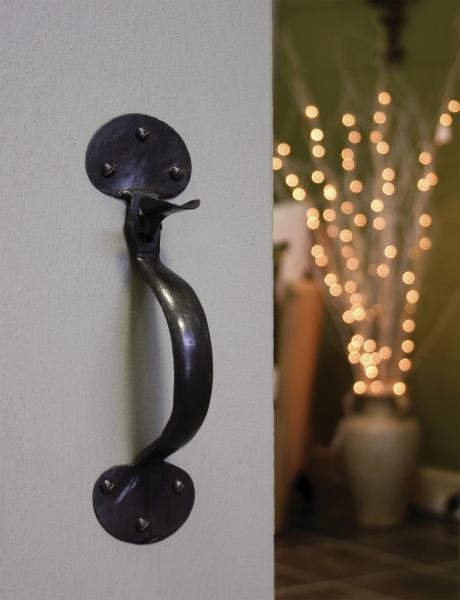 The From the Anvil range also encompasses more contemporary items such as Lever door handles and Espagnolette window fasteners, drawing their inspiration from French and Gothic roots but still given the unique From the Anvil treatment – Being individually created by hand.


From the Anvil products are available in several unique finishes.
The Beeswax Finish is the most authentic finish applied to hand forged products. The colours left in the steel from the forging process range from blue to deep red ochre. To preserve these beautiful colours and the marks and texture from the hammer and anvil, the product is dipped in hot wax and buffed. This gives a subtle, rich matt effect to the forged steel.

The Powder Coated Black Finish gives a classic plain painted black look, synonymous with forged and cast ironmongery for generations. Baked in a high-temperature oven, the finish is very hard wearing and durable, far more so than ordinary black paint. It is resistant to moisture so when fitted correctly it can be used externally and is ideal for bathrooms and damp conditions.
The Pewter Patina Finish is elegant and beautifully highlights the texture of handmade steel products. It is equally suited to both traditional and modern surroundings and is particularly good at bridging the gap between the two styles in barn-conversions and restoration projects. It has excellent weather-resistant properties and can be used externally and in damp environments.
The Anvil Bronze Patina Finish is coated with a permanent bronze finish; it is extremely durable and will look its best for years to come. The Bronze Finish is another take on the classic Ironmongery range made by From the Anvil. The front door furniture items in bronze are particularly good as they give a traditional bronze effect whilst being extremely corrosion-resistant.
In the words of William Morris; "Have nothing in your house that you do not know to be useful, or believe to be beautiful". From the Anvil have combined careful observation, preservation of heritage, ingenuity and enduring quality to become the market leader in creating both useful and beautiful ironmongery for your home.

To work with assured quality and timeless style for your project, look no further than the From the Anvil collection available in full from More Handles.